The word "Dude" is a German word that actually means "fool". In our modern relaxed vernacular, it has become interchangeable with the word Guy or Man. The online definition also says "To be dressed up elaborately". This is where the Dude Ranch came from. City dwellers would go out west to spend some time on a working ranch. They would dress up the way they thought cowboys should dress and would stick out like a sore thumb because of the elaborate fancy dress. The real cowboys were the ones in the worn boots, worn jeans and covered in trail dust.
I was going to call this post "A good husband's tool belt" because it was going to be about the tools a husband needs in order to be the best he can be. The problem, much like the Dude's cloths, is that having tools doesn't guarantee that you will use them or even know how. Young husbands and fathers indeed need to have good tools, but more than that, they need to have good insight and understanding. The problems in marriage are problems in thinking.  Besides, some men have only enough skill with tools to give themselves hammer-oids and black thumbnails.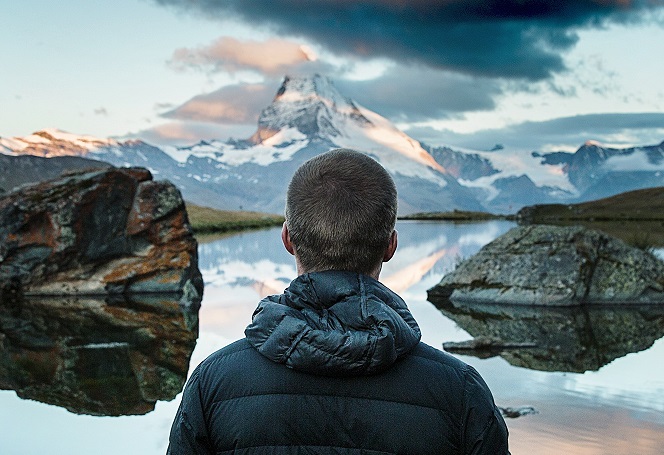 The very first thing that a husband needs, if he will become the best he can be, is a desire to be better. Most men if asked, would admit that they are not perfect and that they could be better. Most men however, will not actively seek improvement. The idea that I'm good enough keeps many husbands from seeing any need to improve. They may say "Well, I'm not THAT bad" or "I could be worse" and these rationalizations keep them from moving forward.  They really don't see the need to change.
I have heard it said many times that the greatest enemy to "excellence" is "good enough". Good enough will get us there but with low quality and low value. Good enough means that it meets minimum requirements but no more. It will work but just barely.
As husbands, we need a strong desire for excellence – to be the best husband we can possibly be. This means a high personal standard when it comes to your own thinking and behavior.  It means always striving to be the best version of ourselves and working constantly to make sure that the best version is ultimately the only version.
I have a tool called a Biscuit joiner. My tool is very affordable compared to many others on the market. I bought it from a tool store known for it's affordability. The reason this tool has such a cheap purchase price is because where most of it's competitors use cast aluminum for many of the parts, this tool has substituted plastic instead. It also has a more crude setup, making it more work to get the accuracy I need in my projects. Does it do the job? Yes…but just. It would be far easier and much quicker to get good results with a better tool. This one meets the minimum requirements. It's good enough.
If I had to use this tool everyday to do my work, I would immediately upgrade it. It would be too difficult to use on a daily basis and compared to the higher quality tools available, this one has a poor fit and finish. The parts & pieces have ridges & burs left on them from the molding process that have not been ground off cleanly or accurately. The parts that slide don't slide as easily as they could because they haven't been precision milled to fit that well.
Like my biscuit joiner, there is a massive difference between being a husband and being an excellent husband. A man that gives the minimum effort to meet the minimum requirements will not yield the best results day after day. Don't be deceived – this will not create lasting happiness or a good marriage.
The man who desires to be an excellent husband will require excellence from himself. He will spend more – invest more. More time and more effort to create a higher quality fit and finish in himself. Then when he shows up to the ranch, he won't be wearing the red velvet "Buckskin Joe" cowboy hat and fake pleather boots. He'll be the real deal. He wont be "All hat and no cattle".
So what about you? If your desire is to be an excellent husband of high quality fit and finish, it all starts with a decision. I want to encourage you today. Make the mind change. Good enough is no longer good enough!
If this has helped you, please share with someone else it could help.
I appreciate you guys!
Art