In his anger he shouts "I don't (cuss)ing care what you say! You need to get off of my back and stop trying to run my (cuss)ing life! You need to fix your own mess before you try to fix me!" In exasperation John picks up his coat and storms out of the house. He only hesitates long enough to slam the door on his way out, leaving his mom standing in the middle of the living room crying. "She won't let up." He thought as he stomped off the porch steps. John's mom had been pushing him to get a job. She really wanted him to enroll in community college but he said he wanted a break first before he rolled into the "Real World".
John had been staying in his room gaming for weeks now and hadn't done anything except eat, hang out with his friends & borrow money since graduating from high school four months ago. She wanted more for him and she expected more from him. So she pushed him. She didn't want to be a nag but she really wanted to see some forward motion. That brings us to this moment. The moment John is walking down his street thinking about how he had just exploded a few minutes ago and said all those hurtful things to his mom.
His mom had been single for many years now and had been raising him on her own. She was committed to doing her absolute best to raise her son up to be a good man. She often wondered and feared that her best might not be enough. She had recently had her own relationship go bad and she was still getting over that. She had no idea that John would use that to hurt her, but he did…just now.
As John walked, his conscience began to bother him. He knew he had gone too far. He didn't mean it. He didn't know why he said it. He was just mad and lost control. He was sorry but was unsure what to do next and he didn't know how to make it right. Now shame was beginning to creep in. He began to tear up. "Why do I have to be such a jerk!" He said out loud in an anger that was now aimed at himself.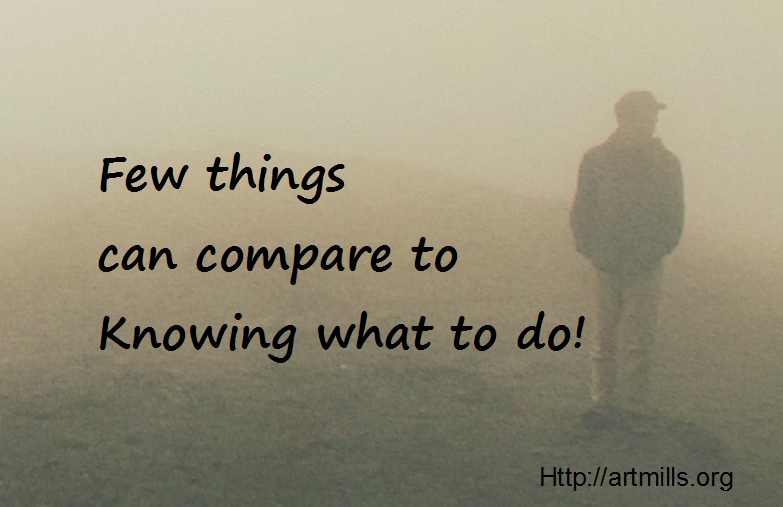 We've all done what John did. We've been in situations where we have allowed the pressure to build until we've just "blasted off", vented our anger, said mean things and hurt people we care about. We would probably also all agree that while we as individuals are not necessarily mean people, we just get caught up in the moment and react badly.
To be sure, even as I write this, I still deal with the temptation to think and say the wrong thing because of the heightened stress of a situation. I caught myself just this last week letting something slip out of my mouth and then quickly having to try to recover and minimize the damage because of my poor reaction to pressure.
This matters because we've all said or done things that we regret and wish we could change. If a person can get this, they can live with no regrets.  So what's to be done?
Prov 21:3 says – Whoso keepeth his mouth and his tongue keepeth his soul from troubles.  The World English Bible (WEB) says it this way – Whoever guards his mouth and his tongue keeps his soul from troubles.
To guard or to keep imply that you are watching for because you are expecting trouble.  When it comes to our mouths, this could not be more true.
James the Apostle said – For in many things we offend all. If any man offend not in word, the same is a perfect man, and able also to bridle the whole body. The New Living Translation (NLT) says it this way – Indeed, we all make many mistakes. For if we could control our tongues, we would be perfect and could also control ourselves in every other way.
The bottom line is that we are the ones responsible for our words.  We are to make sure our words don't offend or hurt.  Some have said "God, Why did you let me say that?" – but we should not be asking God to do something that He has told us to do.  He will help, strengthen and empower you but it's you who must do the doing.
Set your standards before the moment so you don't waiver in the moment.  This one truth has helped me so much in this area.  I try to run all things that happen in my life through the filter of the Word of God and if I can, I want to establish my thinking in advance.  One definition I've heard for Wisdom is "The skillful use of knowledge."  In the 24th chapter of the book of Proverbs, the writer talks about the field & garden of the foolish & lazy.  He says in verse 32 "I saw and considered it well: I looked on it and received instruction."  That's the take-away.  Consideration.  If we will establish in advance how we will act when the heat is on, then it eliminates all the choices we might have to make when the heat is on.  Can you see the truth here?
I heard a story many years ago about a man who was called to testify in court against the man he worked for.  He was told that if he lied and protected his boss, he would be richly rewarded.  When the time came for this man to testify, he simply told the truth.  His teenage son talked to him about it later and commented that it must have been a tough choice to make with the possibility of all that money hanging in front of him.  The dad simply told his son that the choice wasn't tough at all because he had made it many years ago when he decided that he wouldn't tell lies.
Consider in advance and set your standards before the moment, so you won't waiver in the moment.
If this post has helped you this week, I would ask you to please share it with those you know who it might also help.  I really appreciate your support in helping me reach those who can benefit.
Have a most excellent week!
Art