I thought long and hard about what to write today. I decided to write this post for my two daughters. As my youngest turns 21, my thoughts turn to the past. I was reminiscing about some of the fun times we've all had over the years and I also remember many times where we would just talk.  These "Talks" would often just happen and sometimes last for hours.  It wasn't anything that was planned, they would usually bring up something that they saw or that had happened to them and it would be the start of a great conversation. Often we would talk about what was right and how to move forward.  I was able to instill into them some of the truths that I have come to know.  My girls would laugh because I would be in "teacher" mode and wouldn't even realize it.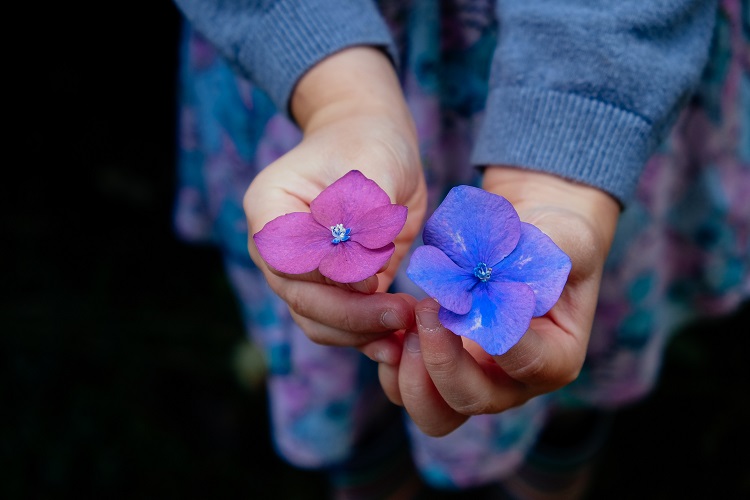 As their father, I don't want to be there for them for the rest of my life, I want to be there for them for the rest of their lives. This isn't likely to be the way things play out though, so – I wrote this post.
Ladies. As you've grown up you've had my voice in your ears and sometimes echoing in your head when I wasn't around, giving you instruction, encouragement & correction. I decided that what I really wanted to write was something that could help you. Something from me that could help you be strong and encourage you. Something that you could go back to from me that would be here beyond me.
I'm not perfect but you already know that. Nonetheless, I have always tried to be the best example I could be. I am relentless in trying to make my words and my actions match. I have always wanted you to see in me, a living example of the things I've been teaching you. What I believe, I believe whole heartedly. I am convinced that I have found things in life that are worth passing on to you and I refuse to let you find your own way without telling you what I have already learned. I pray always that you have the ears to hear them and the strength of character to let them work in you too.
I want you to know above all else, how much I love you. I also want you to know that my love for you is unconditional and not based on your performance. Most of your choices are excellent and I can see wisdom working in you. A few of your choices have not always made me proud, but I believe in your right to make them. I have found also that many of the things you have done that I would not have done if it were up to me, ended up being right. It proves once again that I don't know everything.
I have told you this before and I mean it. When everyone else has left you twisting in the wind, as long as I'm here, I will be the one standing behind you helping you. Together we will dig you out of whatever hole you find yourself in. I am always on your side and I will always help you.
I want you to know that I think you are pretty. You got your looks from your mom (thank the Lord).
I want you to see that your physical beauty is only a small part of who you are. The truth about physical beauty is that it's fleeting. It doesn't ultimately matter how many blouses, purses, or shoes you have. Eventually you will be putting them on an old person. Don't build your identity on your beauty because it WILL change and then where will you be? Proverbs 11:22 says "A ring of gold in the nose of a sow – a fair woman and stubborn of behavior" (YLT). In the BBE (Bible in basic English) translation it reads "Like a ring of gold in the nose of a pig, is a beautiful woman who has no sense". As you can see, the really important stuff about being attractive doesn't come from the outside. The true quality of a person comes from the inside. Yes, a gold ring is pretty, just make sure everything behind it is awesome too.  This brings me to the next point.
I want you to understand that you not only can, but need to walk in personal discipline. Truthfully, most people don't really care how you feel. They care about what you do. It's your actions in life that will be rewarded and/or punished. Think about it. From your earliest school years all the way up to your job today, reward and punishment are based on your performance. What you do. This is important because you need to understand the power of your will. You can choose to act contrary to how you feel. Remember Jesus in the garden of Gethsemane? He didn't want to go forward. When He said "Nevertheless, not my will but your will be done", there were two wills at work there and they were NOT the same. He decided to submit Himself to His Father's will. By doing that He illustrated for us that our will is FAR stronger than our feelings. We can choose to put on a smile and go forward with our day. We can be pleasant and friendly when inside, we don't feel like it. We can be helpful and kind when inside, we may want to smack people. We can stand by faith when we feel like falling.  Author and speaker Andy Andrews says it like this "Self discipline is the ability to make yourself do something you don't necessarily want to do, to get a result you would really like to have."
Acting appropriately when you don't want to will open you up to more and better opportunities than will be given to those who are lazy, selfish and have an attitude of entitlement. Keep that in mind because no one who ever accomplished anything significant did it by themselves. You will need the favor, guidance and the help of those who have gone ahead of you.
Above all, remember that the value of a thing is based on what someone is willing to pay for it. The Bible says in Leviticus 17:11 that the life of the body is in the blood. That means that the very life of God the son, was shed & spent to purchase you. To redeem or "buy you back" to God and out from under the curse that came from man's first disobedience. This means that you are immeasurably valuable to God. He loves you, wants the best for you, has designed a wonderful path for you and has given you His Spirit to empower you to live it.
I also want you to remember that you stand in His circle.  Circumstance = the circle you stand in.  You have both been made the Righteousness of God in Christ Jesus.  Because of this right standing with God, you are standing in Jesus' circle.  His circumstance is that of victor!  He's given His victory to you!
As I write, I realize that I can't even scratch the surface. There are many paragraphs that I have removed from this post to keep it reasonably sized. There are also some subjects that need their own post. We can't give them the attention they require in this post.
Often I pray specifically for you two that you will have the wisdom, understanding & patience to walk your walk. I pray this according to Col 1:9-11.
A special Happy Birthday to my baby girl.  21 today!
I love you both with all my heart.
Dad