Have you ever gotten yourself in over your head? You said yes to something, maybe it was a job or something similar, and the next thing you knew, you were looking up at the surface of the water. Maybe you got your dream job but then realized that you had to work with people you were reasonably sure was related to Satan. You find yourself swimming in a tank full of sharks.
When I left my home, my old job, my family & friends to move to a new city and go to Bible school, it felt a little like starting a new life. I was launching out into the plan of God for my life & I was very excited for what the future held. I was certain that I was on the right path. I knew it was right. I emphasize this because it wasn't too many days later, that the rear end started going out in my truck. Back in my hometown, I knew where to go for the parts. If I didn't have the ability, I knew several people close by who could advise and help me fix it. Here, I didn't know anyone and I didn't know where the honest mechanic was. I ended up deciding to replace the truck but I didn't know where the good used cars were sold. I checked the paper but there were not very many listings. I was stuck. I was hundreds of miles away from the community where I knew where everything was. Now, I didn't know what to do.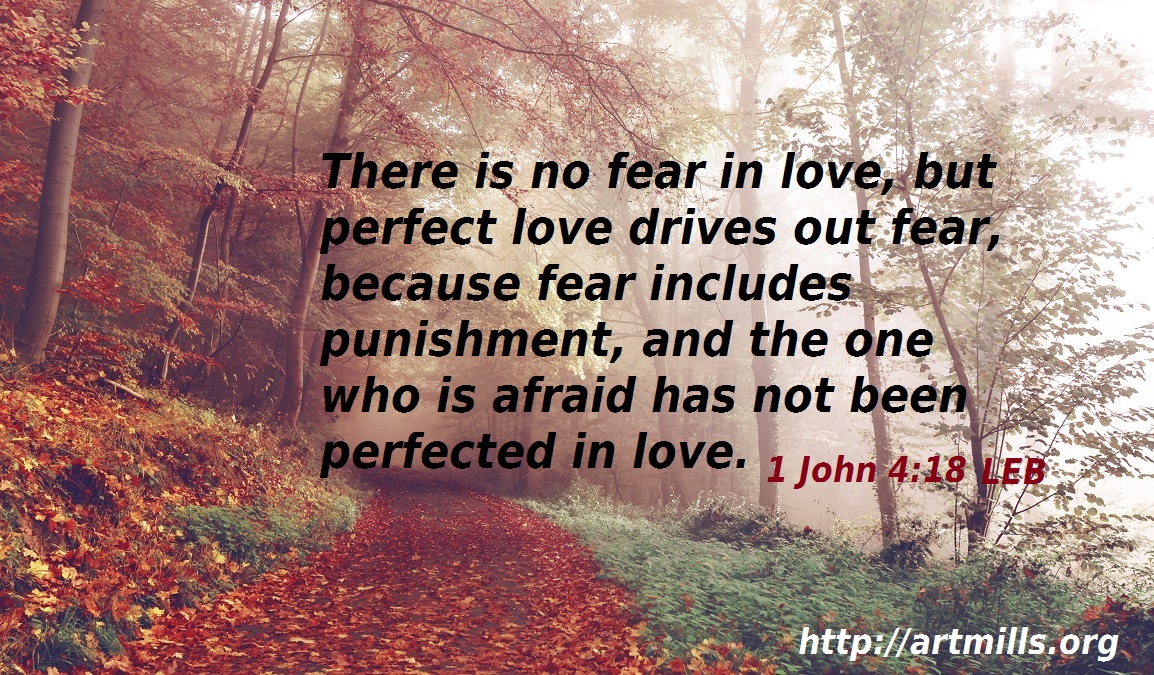 One Saturday, I went to the store with my family. While they went into the store, I just stayed in the van and laid the seat back. I closed my eyes and I just sank. I was so consumed by this problem that I was beginning to get a little fearful. All the sudden, these words drifted up from my spirit. "Reckon on the faithfulness of God". I had read that phrase in a book. I thought about it and the more I thought on it, the better things began to look. "Reckon on the faithfulness of God". Then I began to remember. When God leads, He empowers. Remember Peter getting out of the boat & walking on the water? The main thing he was walking on was the word "Come" that Jesus had spoken to him. If God led me all the way out here to go to Bible school, He also empowered me to be successful. My faith began to surge. I had the realization that the car I needed was already here…somewhere. I just needed to listen, be led & find it. I believe with all of my heart that the provision for my life is found on God's chosen path for me. I just need to stay on the path. God loves me too much to leave me shipwrecked. He wants me to succeed more than I even know. I immediately changed what I had been saying. I was saying that I didn't know what to do. Now I declared that "My God shall supply all of my needs according to His riches in Glory by Christ Jesus" (Phil 4:19). The provision was there somewhere. We ended up just a few days later finding a really nice car that was way more than we had hoped for and it was a very affordable price. Remembering God's love pushed fear out of my mind. My faith was strengthened. God is faithful.
There have been days on the job where problems were so abundant that it seemed like all I did was put out fires all day long. You get to the end of the day absolutely exhausted but it doesn't look like there's anything to show for it. In times like these, I have gone out to my car during my lunch break and again, I would lean the seat back & just thank God for the abiding presence of the Holy Spirit.
I learned a long time ago that the Holy Spirit is the difference maker. When I'm facing a situation and I don't measure up, He makes up the difference. He strengthens me in every situation if I will follow Him. But its not just being strengthened, it's being made strong enough. He is enough. He causes me to not only meet but exceed & be victorious in every situation. The King James Bible calls Him the comforter. Comforter = strengthener. He makes us adequate for the task. What task? The one you're facing. He is faithful.
It's through absolute dependence on Him that we can be fearless. I know that when I'm following Him and leaving nothing undone that I know I'm supposed to do, If it's not enough, He makes up the difference. That's why we can truly say "In all these things, we are more than conquerors through Him who loved us" Rom 8:37).
I want to encourage you this week to look to Him for strength. He will help you with the smallest of things. He cares about the details of your life.
In what ways have you seen God work in your own life? Please testify by leaving a comment.