We know that Faith comes by hearing, and hearing by the Word of God. (Rom 10:17).  When Jesus said we would know the Truth, and the Truth would make us free, the implication of the verse is that it's the TRUTH YOU KNOW that makes you free.
About a week ago, while I was having stuff done to my house, there was something that I wanted done, and I was pretty sure it was supposed to be done, but it kept getting passed over by the contractors.  I watched day after day as they worked around the area I was looking at, but day after day, they didn't do anything.  I started getting anxious.  I even went and found the quote, just to look and see if it had been overlooked in the pricing.  Nope!  It was there!  So why do they keep working around it?  I began to create a  picture in my head of a big confrontation with the contractor in my front yard – out there in front of God and everybody.
It suddenly hit me.  This is not faith.  This is fear!  Fear is perverted faith, and I know better than this.  God gives me favor with people.  Then I thought….wait a minute, where is that in the Bible?  I couldn't think of a specific scripture that promised that God has given me favor with everybody.  But what does the Bible say?
I remembered Rom 8:28  And we know that all things work together for good to them that love God, to them who are the called according to his purpose. Then right on the heels of that,  Rom 8:31 & 32  What shall we then say to these things? If God be for us, who can be against us? He that spared not his own Son, but delivered him up for us all, how shall he not with him also freely give us all things?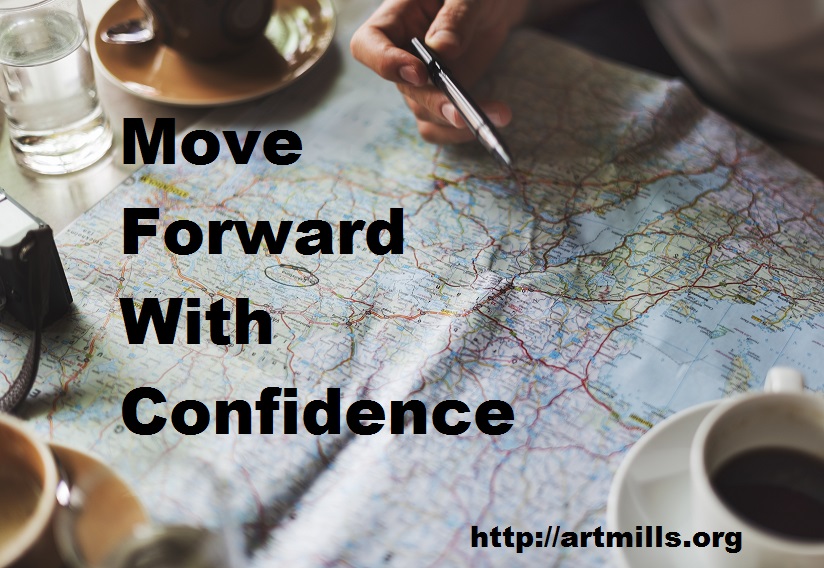 To me, knowing where that truth was located was very important.  Many times we get ideas about what God is like or how He will act, but without actually having a scripture to back that up, you can't really have faith.
Why?  Because as soon as your good thoughts about God get challenged, and they will be challenged, you will realize that what you believe about God is not based on a firm foundation.  Faith must be based on a firm foundation.  In order for something to be scriptural, we have to actually have scripture.
I began to think about it.  He will cause this to work out for my good.  He loves me.  He's working in this situation on my behalf.  I made the shift on the inside.  I prayed about it, basing my prayer and my faith on the scriptures that the Holy Spirit brought to my memory.  I was now in a place of confidence.  I had faith that God was involved, and that it was going to be alright.  The next day, I had a passing conversation with the contractor, who all on his own, pointed out the part I had been wondering about and indicated that he wasn't finished, and that it would all be done. Thank God!
Faith calls for the manifestation of itself.  It's where we learn from God's own example that we are to call those things that be not, as though they were (Rom 4:17).  We see from Job's example that Fear also has a voice (Job 3:25).   It calls for the manifestation of itself too, because it's perverted faith. Fear is having confidence in the circumstance and it's ability to hurt you.
How do you move forward in your life?  When you navigate through your day, how do you know that the choices you make are the right ones?  Do you often see potential issues before they happen and successfully avoid them, or do you often find yourself knee deep in drama and wonder how you got there?
Recently I was having a conversation with someone at work.  They pointed out that they thought I was well suited for my work.  They commented that I am so confident in what I and my team do, that I am not easily pushed around.
The truth is that I do my job like I live my life.  I live by standards. A standard is defined as "an idea or thing used as a measure, norm, or model in comparative evaluations".  One way to look at standards is that they are the rule by which everything else is measured.  They are the ideal.  It's helpful if these are also unchanging.
In Metrology (The Science of Measurement), Primary standards are the highest order of standard.  They were at one time based on artifacts.  Items that were assigned final authority concerning a set measurement.  The problem with this is that artifacts are objects that are subject to change.  In recent years, science has been working to move the standards from artifact basis to a basis of fundamental physical constants.  That way, if anything happened to the standard bar for a meter, we could still measure a true meter.
A Standard is true.  It's always the right answer.  When I'm at work, I operate according to the standards set forth by our executives regarding production speeds, processes and costs.  To me, these standards are like the company constitution.  When I operate in accordance with them, I am always in a defensible position.  I can have confidence that I operated according to the will of the executives.
The same is true with my life.  I can live in confidence to the extent that I am living according to the standard of God's Word.  It is my final authority above all else.
In recent years, the world has become more vocal in its resistance to all things Christian.  It seems to have become popular to make fun of Christians for believing that the Bible is the truth.  There are even people who grew up in church that now take verbal "cheap shots" at Christians for believing what the Bible says. The Bible is the truth though, and it is the standard by which all things will be measured in the end.
It's important not only to know about the standard but to actually know it.  Jesus said in John 8:31 & 32  If ye continue in my word, then are ye my disciples indeed; And ye shall know the truth, and the truth shall make you free. It's important to know God loves you, but it's more important to know specifically where the promise is that tells you that God loves you.
When it comes to knowing what to do, it's so important to know what the standards are, and to submit yourself to them.  Only then can you stand firm when the world is telling you something different.
Today, you can move forward with confidence.  The very next step you take can be the first step toward the things you so desperately need.  What it takes…what it always takes, is a commitment.  Without a solid decision on your part, you will still be pushed around.  You must be as committed to the truth as the truth is to you.
I want to remind you of the choice Joshua required Israel to make in Joshua 24:15.  "Choose you this day whom you will serve", and then he adds "but as for me and my house, we will serve the Lord".
The choice is yours.
Your buddy Art.
For more info about your standing with God, Click Here.