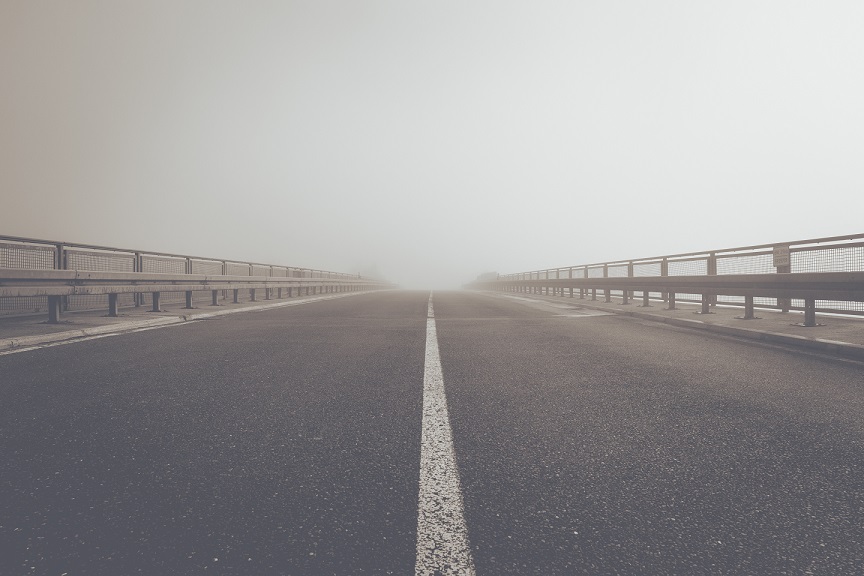 New Year's Eve 2009, my family and I were on our way home from my wife's parents' house.  We had spent the evening eating junk food & playing games but everyone was getting pretty tired so we decided to go home.  It was right about midnight (I remember because of the fireworks) when a small Mazda coming toward us spun out of control. It hit the big pickup truck in front of us, turning the truck in the road about 120 degrees & then tail whipped right into the front of our car.  It hit us so hard that it slapped the front of our car clear off into the ditch. The Mazda was wrecked in both the front and the rear.
We were all okay, escaping with just a little seat belt rash and some muscle stress from the accident, but our car was totaled.  The 19 year old young man driving the Mazda was okay too.  He kept apologizing and it became pretty clear that he was under the influence of alcohol.
A lot happened that night.  The Highway Patrol & the Fire Department showed up, made sure everyone was okay & took our information. Then I realized that the young man's father had also arrived. He made sure his son was okay and was now talking to the state trooper. The father had a weary look on his face.  It seemed by his actions that he was very embarrassed by his son's behavior that night.  When he was also informed that his son had refused towing service because "his dad had a guy" the father sighed and his head just dropped into his hand.  He was ashamed.  I remember thinking as I watched it "This is the exact opposite of honor".  Accidents sometimes can't be avoided, but that night there were some very bad choices made that led up to this one.
Proverbs 17:2 says "A servant who does wisely will have rule over a son causing shame, and will have his part in the heritage among brothers" (BBE).
It's so important to understand that the first part of honoring your mother and father is to NOT cause shame.  I know there are plenty of times when I was a fool and embarrassed my parents.  I am personally responsible for many of the gray hairs on their heads.  It took me a long time to understand what it really means to honor them. I wish that someone would have helped me understand honor and why it's important when I was a much younger man.  I will share more about honor in upcoming posts but the simplest way to define it for me is "to heavily value". As we grow up we sometimes forget that we're still sons & daughters and that what we do directly reflects on how we were raised.  God holds us strictly accountable to honor our Father and Mother (Ex. 20:12).  We do that with our life, by being quality people, and it doesn't end when our parents are gone. We honor them for the rest of OUR lives.
I would love to hear your thoughts on honoring your parents. Please add your comments.