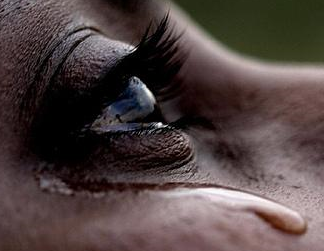 A few years ago I was at a funeral visitation.  There was a young lady there who I know pretty well and she's dear to my heart.  Her parents had divorced many years ago and both had remarried and she grew up living with her mom & step dad.  She had never really had a strong relationship with her real dad.  While he had always lived nearby, he was never around and didn't really have an active part in her life.  At this visitation, both of her parents and their families were there.  She went up to her dad to say hi and hopefully have a conversation.  All she got from him was a "Hey" and that was it…for the whole night.  He didn't get up to hug her or make any attempt to have a conversation or show kindness toward her at all.  I spoke with her briefly about it and tears welled up in her eyes.  She couldn't understand why.  That night was just one of many disappointing times in her life where she just couldn't understand why.
Dads!  Don't do this to your kids!  There is no acceptable excuse for it.  When you became a dad, one of your primary jobs became getting that child to adulthood sufficiently equipped to handle it and your job is too important for you to blow off so easily.  If you care about your children then stop being lazy and make a change.
Be there. In study after study, kids consistently say they would like to have more time with their dads. Regardless of whether a dad shares a home with the children and their mother, the kids need dad time. Working together on a chore or simply hanging out can be as meaningful as attending events or having adventures. Kids want to know their fathers. Just as important, they want their fathers to know them.

– See more at: http://www.fathersforgood.org/ffg/en/fathers_essential/whats_dad.html#sthash.bu8AHG5W.dpuf
Some of you may want to but are afraid that it may be too late.  Too much water has gone under the bridge and you can't recover the broken relationship.  Bull!  As long as you both have a breath and a heartbeat there's still hope.  Even if you meet resistance, your child is still worth pursuing and that relationship worth building.  You may think that they are doing alright without you but that's deception.  If you are really interested in loving and helping them, they will greatly benefit from you being there and what you have to offer.  If your son or daughter has become VERY hard hearted because of your absence, you as a father should be prepared to spend the rest of your life trying to make it right and rebuild that relationship.  That is the commitment of a real father; the rest of your life.
Don't wait for them.  Your kids may be grown up but when it comes to you, in their mind and in the relationship they have with you, they will always be your children.  You be the adult and make the first move.  Too many dads are forcing their sons and daughters to be the mature ones instead of standing up and taking personal responsibility for the broken relationship that their absence has created.  Enough.  No excuses. Make it right.
"My new wife doesn't want the kids from my previous marriage around".  While this situation will create a difficulty for you, this should have been settled before you remarried.  This argument will not hold water when you stand before your creator and give account.  When we look at the scripture, we see that the marriage covenant is over when one of the covenant partners dies (Rom 7:2-3).  With the relationship between parents and children though, they are honored and recognized in heaven forever.  Your children will be your children forever. It Not just here on earth.  That's why when a child is commanded to honor their father and mother, it doesn't stop when the parents have passed away.  The commandment to honor them will endure for eternity.  In the King James Bible the word Heritage is mentioned 30 times.  Below is the Strong's Hebrew definition of the most common tense.  It illustrates how important it is to God that we pass on good things to our children, and not just material things but also wisdom and understanding.  You can't do that if you're not there.
Heritage = H5159 (Strong's)

נחלה      nachălâh   nakh-al-aw'    From H5157 (in its usual sense); properly something inherited, that is, (abstractly) occupancy, or (concretely) an heirloom; generally an estate, patrimony or portion: – heritage, to inherit, inheritance, possession.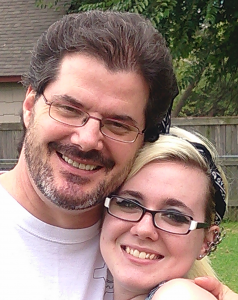 When I became a father, I established in my heart that one of my highest priorities was to be a godly father.  I realized that there were things in me that I needed to get out of me, because if I didn't they would probably get into my daughters.  My fatherly example was gone when I was young so I went to God for guidance.  He in His faithfulness hooked me up with wonderful examples that I could observe and learn from.  My daughters are both adults now but I'm still their dad.  I told my children that even when they are older, If I see them heading toward disaster, I will still use all of my position and influence to change their course.  I don't care how old they are.  That's my commitment to them as their father.  And they, because they honor me, will at least hear my argument. I have endeavored to build strong relationships of trust and to demonstrate to them every day that I am on their side.
Sons & daughters.  When your dad reaches out, give him the chance.  Even though you may be absolutely "done" with him, when all the world is quiet and you are alone on your bed, you still wish things could be different.  Deep down you really do want a strong relationship with your dad.  If you have a chance to have what you want, don't be stupid and destroy that chance.  Be open and realize that they are scared too.
I know many of you can relate to this post.  Have you had or have you witnessed a victory in this area?  Please join the conversation.  Also, If you think this would minister to someone, please share.
Dads – Life is too short for this. We need each other.  Somebody make a move!