If you're like me, you've got dreams.  You've got stuff that you're passionate about and goals you're hungry to reach.  But it's so easy to get caught up in the details of life that, before we know it, we've lost focus.  This is a constant battle for me.  The many "Urgent" things start to crowd out the few really important things.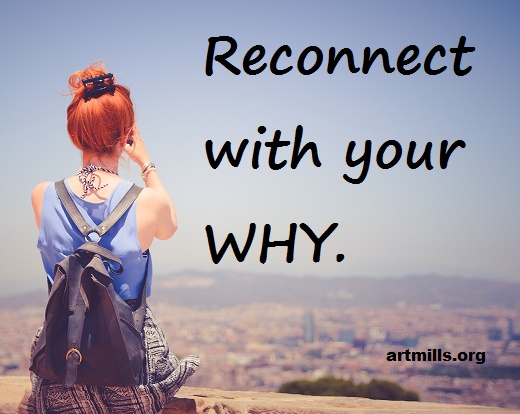 The reasons for this are pretty straight forward.  – You're sitting, minding your own business, focusing on something specific that's important to you, but little do you know you're being watched!  You look up, almost feeling the gaze of something predatory lurking just out of sight. You shake it off as nothing, double down on your focus and just when you're making good headway – it pounces!  Someone else's agenda!  Aaarrgghh!
The sad truth is that if you don't have plans for your time, someone else does.  And their plans are almost never for your benefit.
#1 – You lose focus on what's important to you when you allow other people's agendas to steal your time.
Maybe you're one of those chronic people pleasers.  You love people and see things you can do to help them.  You commit to do more and more because you want to make them happy.  It's not necessarily that they are asking, you're just offering.  You find yourself severely over committed and you just have too much on your plate.
#2 – You can't get your important stuff done, because you're too busy and over extended in the service of your fellow man.
Maybe you're like me.  If I were a dog, I would be a sight hound.  Some dogs track by scent and some by sight.  I track movement.  I am a visual learner.  This doesn't work in my favor when I'm trying to focus though.  Pop-up distractions are everywhere.  I may start off a Saturday morning with a pretty specific schedule of things I want to get done.  The next thing I know, I drove past a store that reminded me of something I wanted to get, or investigate, and pop-up by pop-up, my schedule gets blown.
#3 – You can't get your important stuff done because of you yield to pop-up distractions.
Michael Hyatt often quotes his wife Gail Hyatt concerning purpose.  She says "People lose their way when they lose their why".
The Why is super important with it comes to having the discipline to stay on track.  Our why is directly coupled with our vision.   2 Corinthians 3:18 in the Bible tells us that we are changed by what we see.  You may have heard the phrase If you can see it, you can be it.  This is true.   It's also true that if you can't see, you can't become.  We see from both 2 Corinthians 3:18, and Romans 12:1-2 that what we see changes us.  Romans says that if we're not intentional about renewing our mind with God's word, we will default to being conformed to this world.
The word Conform here comes from the root meaning Union, and from an alternate word meaning A figure.  A figure is something you see.  United with what we see.  Changed by the image that strikes the eye – that's what it means to conform.  When we renew our minds intentionally, we replace that figure with a new vision painted by God's Word.  Keith Moore says it this way – We become what we behold.  This vision gives us guidance.
"People lose their way when they lose their why."  – Gail Hyatt
The Bible says that Where there is no vision, the people perish. – Pro 29:18.
The literal version of that verse says that where there is no vision, the people are unrestrained.  when I think of unrestrained, I think of a horse's bridle.  A trained horse can do remarkable things when it's bridled.  The restraint of the bridle keeps the horse focused and it's energy moving in a specific way.
When I was a little boy, we had a Shetland pony.  At night when it began to get dark, my job was to get a halter and go bring her in from the pasture.  It seemed like every night, as I would draw close to her, she would trot away from me about 20 yards and start grazing again.  This would happen over and over.  I eventually learned that once I got close, I would run up and jump "shot cowboy" style across her back, working the halter on from there. Once the halter was on, I could lead her and keep her on track.  After a few nights of that, as soon as I got that halter on her, she immediately started walking toward the house.  She eventually became so trained to it, that all I needed to do was get on her back and she would start in from the pasture.  The halter eventually became a trigger for her that it was time to do something else.
Like the halter, or the bridle, vision provides guidelines.
Vision gives us purpose
In Genesis, God invited Abram to look up into the night sky. Gen 15:5 – And He (Jehovah) brought him (Abram) outside and said, Look now toward the heavens and count the stars, if you are able to count them. And He said to him, So shall your seed be. (15:6) And he believed in Jehovah. And He counted it to him for righteousness.
God had just told an old man that the child coming from his own body would be his heir.  When Abram asked how these things would be, God used the sky to give Abram vision. Can you imagine how compelling that was for Abram?  God later used the sand in the desert to bolster Abraham's faith, reminding him of the promise of the covenant – so shall your seed be.
This changed the way Abram thought.  It gave him faith to become what God had called him to become.  Vision gave him purpose.
Vision gives us priorities
It keeps us reminded of what really matters.  All of us get the same number of hours per week, and there are a lot of things we could be spending our time on. The truth is that for every thing you say yes to, you are automatically saying no to something else.  Our Vision helps us weigh out opportunity cost of saying yes to the wrong thing.  It helps us make decisions in line with our priorities, and by doing that, helps us alleviate the regret that comes from making a bad choice and wasting our time. Vision gives us priorities.
Vision gives us passion
It becomes clear that one of our most important things we can do is to find ways to keep what's important in the front of our mind.   There are several ways we can do this.
One way I do this is my Vision Wall.

 I have a cork-board in my home office that has things on it that I need to be continually reminded about.  I have pictures of ministers and charities that we pray for, and often support. The main thing is to have pictures, or some visual representation of your goals.  These need to be compelling.  They need to have some pull on you, so when you see them, they have a motivating affect on you.
I have a written out prayer on my bathroom mirror for my children.  I mumble through it while I'm brushing my teeth.  I also have Psalm 112, and 1 Corinthians 13:45-8 (Amp) on my mirror to read to myself while I'm getting ready in the morning.
I also keep a folder called Vision Images on my computer desktop.  This folder has images that I've gleaned from social media of all my brothers, sisters, nieces, nephews and various relatives and friends.  It's sole purpose is to bring them to mind so I can pray for them.
By keeping vision before our eyes, it gives us the passion we need to move forward.  I once heard it said that there is no such thing as a lazy person, there are just people who have not been properly motivated.  I don't know if that's true, but I do know that when my vision is in my face, and compelling, I don't have to drag myself out of bed in the morning, I wake up with my engine revving, anticipating the day.
Dig deep this week.  When it comes to your vision, where do you stand?  Does your vision motivate you?  Are you passionate about where you're heading?  I encourage you to press the pause button on your life for a minute and reconnect with your WHY.
If this helps you at all, please share.  Also, if you're not already getting these posts in your email, consider subscribing.
I appreciate you.
Art