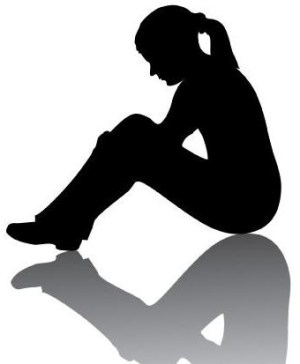 We all experience difficult times when dealing with people.  None of us are exempt from getting our feelings hurt.  In some cases the injury can be severe and we wonder how someone could be so inconsiderate.  There are those who it seems care little for the well being of others and knowingly and heartlessly hurt others without remorse.  Sometimes we have to deal with the light sting of getting the cold shoulder by acquaintances, while other times we suffer through deep treachery that comes from the terrible betrayal of loved ones that are close to us.  As I have been thinking about these things, I have come to understand that while none of us are exempt from this, most of us don't really have an effective and consistent way of handling it when we're hurt.
There are two questions we need to ask when we've been hurt.
Is it my fault?  Was I acting stupidly?  Did I fire off my mouth when I should have been quiet?  Very often we know we shouldn't say things but our pride gets us wound up and we "just gotta have our say".  This has gotten more people in more trouble faster than probably any other thing.  I've done this more than once and I'm pretty sure you have too.  We knew we should have kept quiet but it started jumping around on the inside of us and rather than exercising self discipline, we yielded to our pride, had our say and ended up needing to be corrected or punished.  Maybe you didn't control yourself with your spending and now you're suffering having to cut back severely in order to pay your bills and get out of substantial debt.  These things are foolish and we should expect the suffering we face because of them. A really good example of suffering for your faults is found in King David.  Beginning in II Sam 11:1 we see that when David should have been with his army fighting the enemy, he instead stayed home.  One evening while relaxing on the roof of his house, he saw Bathsheba bathing on the roof of her house.  To shorten the story a little, David wanted her badly and ended up having her husband killed by having him put on the front line fighting and then ordering everyone else to withdraw and leave him standing alone.  The Lord told David through the prophet Nathan "YOU have killed him with the sword of the children of Ammon".  We have record in the scripture that because of what happened that day, 4 people died and one suffered mentally and never recovered.  Uriah the Hittite died, 3 of David's children died (the baby, Amnon, and Absalom) and David's daughter Tamar was never the same.  All because of what started on the roof top.This makes me stop and think.  Sin always brings death.  It may not be instant and severe but our actions really do affect our future.  This is the reason God is against sin.
Was it unjust?  What if you didn't do anything wrong?  We all face situations where we have done our best, we have been kind, we have walked in love toward individuals and it just didn't seem to go anywhere. In spite of all our efforts, we still got sideways with them. Joseph is one of the best examples of this.  He was sold into slavery by his brothers. He was then put into prison in Egypt.  Historians believe that Joseph was 17 when he was sold to the Midianites and scripture tells us that he was 30 when he stood before Pharaoh.  We understand then that Joseph suffered unjustly for approximately 13 years.  He never did anything wrong and he still suffered.  You can do all the right things and keep your heart right in every situation and still get your feelings hurt and suffer unjustly.  Don't be surprised when this happens.
Each of these will need to be handled in its own way.  You can't deal with one the same way that you would deal with the other.  If you are suffering because of your own faults but are trying to deal with it as if you haven't done anything wrong, you are out of line.  I know people like this.  Nothing is their fault and they are perpetually victims.  This attitude is not going to help them.  It will keep them stuck and unable to move forward.  If you or I have been a fool and have gotten into trouble, the only real course to move forward is to humble ourselves and take responsibility for the suffering that we are experiencing.
I have never been hurt by what I have not said.
– Calvin Coolidge
If you are hurt because you acted foolishly, here is what you can do to move forward.
Say I'm sorry.  Own the problem and ask forgiveness for acting like a fool.  This is humbling yourself.  People will be far more merciful to the humble than to the proud.  When you humble yourself, it brings out the mercy in others most of the time.
Own the consequences.  Don't try to deflect or blame others.  Own it.  Sometimes the quickest way to get a bad situation behind you is to go through it and not around it.  If you have honor and integrity, you will stand behind your actions and accept the consequences.
Ask God for help.  I remember hearing a man tell of the time when he made a foolish purchase and went into severe debt. He prayed and asked the Lord to help him.  He repented for being foolish and asked the Lord to help him preserve his word and integrity by helping him fulfill his obligation, and to get out from under the debt in a honorable way.  God did just that.  It took him tightening up his financial belt – a lot. It also didn't happen over night, but God did help him and today he's no longer in debt.
If you are hurt but you didn't do anything wrong, here is what you can do to move forward.
Forgive.  If you are experiencing unjust suffering, you must forgive.  I remember a time when some dearly beloved elders that I have served with were mistreated for something that they were not doing wrong.  It was hard to see people as committed and sincere as they were being dishonored and mishandled the way they were.  One man stepped down from serving because of it.  When I asked one of them how they were doing concerning it, their response was simply amazing.  They said, "We forgive them.  We don't really have a choice about it".  This is a mature Christian.  The bible says forgive. End of story.
Endure.  In II Tim 2:3, Paul is admonishing Timothy.  He says, "Thou therefore endure hardness, as a good soldier of Jesus Christ".   Paul instructed Timothy to endure it because the temptation was going to be to collapse under it.  Paul was reminding Timothy to think like a soldier when it came to the hardship and hurt that he would face. Endure it, shake it off, keep moving forward.  Don't let hurt stop you from pressing forward and completing the objective.
Don't be moved.  Don't stop doing what's right.  When you are on the right path, persecution will arise.  This is not an "If" but a "When" situation.  Persecutions will come.
1Th 3:2 And sent Timotheus, our brother, and minister of God, and our fellow laborer in the gospel of Christ, to establish you, and to comfort you concerning your faith: That no man should be moved by these afflictions: for yourselves know that we are appointed thereunto. For verily, when we were with you, we told you before that we should suffer tribulation; even as it came to pass, and ye know.There are a couple of things to point out here.
First, the temptation is to deviate from the right path.  So Timothy was to ESTABLISH the Thessalonians.
Second, Timothy was also sent to COMFORT them.  The word comfort here can be interchanged with the word strengthen.  It was often used in 1611 (when the King James Bible was translated) to mean adequate or "up to the task".  Timothy was sent to establish them, strengthen them, and make them "up to the task".
You see, we are here, as far as I can tell,
to help each other; our brothers, our sisters,
our friends, our enemies.
That is to help each other and not hurt each other.
– Stevie Ray Vaughan
I think the key to all of this is to walk with a humble heart.  Many times we get hurt because we think we deserve something that we're not getting.  A good policy to adopt concerning dealing with people is to expect nothing and be grateful for everything.  I have had the Lord check my heart to hold off on responding for 1 week to someone who was being harsh & rude.  When I got to the end of the week, I didn't even want to bother with responding.  It was just no longer worth it.  Many times when we respond immediately to mistreatment, we also respond wrong.  Stop, wait, cool down & choose your response wisely.
Jas 1:19

Wherefore, my beloved brethren, let every man be swift to hear, slow to speak, slow to wrath: 

20

For the wrath of man worketh not the righteousness of God.
Paul admonished Timothy to endure hardness as a good soldier  (II Tim 2:3).  This is there for us to follow too.  We should adopt this same soldier mentality as we walk out God's plan for our life.  As for me…I'm in.  I will endure hardness, shake it off and keep moving forward.  What about you?
Join the conversation and leave your comments below.