The driving force that is Dad.
Many of you know that my parents divorced when I was ten. After that, my dad just stepped away from all of us. From that time to this, I've only seen him once for a couple of weeks at the end of 1985. It seems that when my dad divorced my mom, he also divorced the children he had with her. I can't fully articulate how I felt from being rejected by him.
One of my psychology professors once said that Love and Hate are very closely related. Many think they are opposites but that's not true. They are both powerful emotions that come from relationships. The opposite of either is I Don't Care. When relationships break up, whether they be marriages, long term dating relationships, or parent & child relationships, it's the thought of "I no longer care" coming from a place where "I love you" used to come from that wounds the heart over and over again.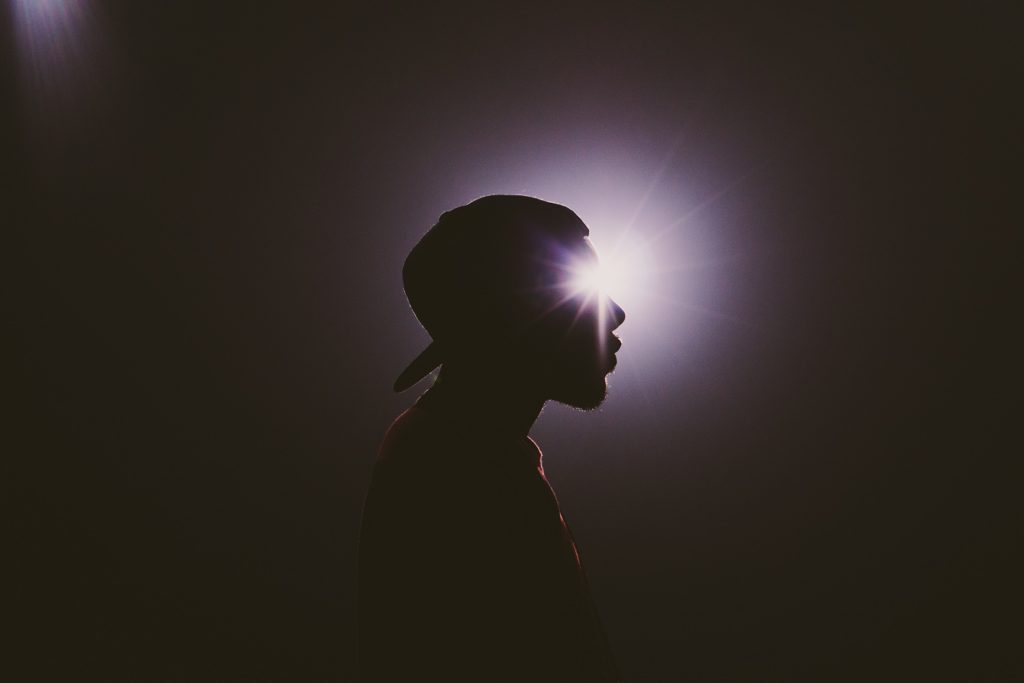 It's the thought of "I no longer care" coming from a place where "I love you" used to come from that wounds the heart.
For the next seven years, I had a pretty rough time. I was hurt, I was angry, I was brokenhearted, I was lost, I had big trust issues & big authority issues. I was betrayed, rejected and left twisting in the breeze by one of the two people I trusted most in the world. I did what I see a lot of young men doing today, I turned my hurt into anger.
For years I asked the question "What did I do?" Part of the reason I was struggling so much was that I couldn't figure out what I had done to cause him to step away from me. Through my teens I learned how to party. As I look back now, I see that my party lifestyle was because I was looking for acceptance.  I got it to a degree from the people I hung with. I hung with those because they gave me a place to belong. I wasn't myself when I was with my friends – it wasn't safe to be myself with them. They were a rough bunch of guys, but the way I looked at it, at least I had friends.
As I grew up, I began to really resent my Dad. I determined that I was going to be a better man than he was. I turned my anger and resentment into fuel. The more I thought about him, the more I determined that I was going to be better in every way. I was going to become a great guy and he was not going to be able to take credit for it. I would be self made.
It wasn't until after I recommitted my life to the Lord that I began to see the problem with my thinking. I was walking in bitterness and unforgiveness. Bitterness is bondage and it was keeping me from enjoying my life. The unforgiveness in my heart was actually keeping me from receiving forgiveness. It was also causing me to hold on to my hurt & torment myself with it. Not only that, but if there was ever going to be an opportunity to reconcile, unforgiveness would not allow it to happen.
The Lord began to work in my heart concerning my dad. It started when I began to see how much God loved me. When this understanding came, It changed everything. God loves me. Wow! When I would read in Romans 8:31 & 32 I would begin to tear up. It says :
What shall we then say to these things? If God be for us, who can be against us? He that spared not his own Son, but delivered him up for us all, how shall he not with him also freely give us all things?
I began to see that my Heavenly Father loved me. Fear began to fall away from me because I finally found my place. The place where I am accepted and received in Christ Jesus. I began to operate from a different place. Not a place of fear and self-centeredness where my eyes were always on me. I was no longer constantly thinking about how bad I had it. My mind wasn't always on how much of a victim I was. I had a new point of view. I began to understand that God was for me. I now began to see everything from a position of strength. I was a son of God and He was for me. I didn't have much to offer Him in return. I just wanted Him to be pleased with me in all my ways.
Being a better man starts with being a good son.
It didn't take too long for me to understand that God wanted me to honor my dad. He wanted me to walk in love toward my dad. My Heavenly Father wanted me to be an even better man than I had attempted to become in my anger. God wants me to be a good son. Being a better man starts with being a good son.  That day I began a journey to be all the son I could be. I'm still on this journey but the Lord has put it on my heart to share my journey because there are so many who have a similar story. Many who don't have a strong relationship with either their dad or mom and it torments them. It's not God's will or plan for us to be tormented. He's helped me grow in wonderful ways and has put it on my heart to help others.
I can help you.
We can move forward together.