Several years ago I was talking to a co-worker and our conversation turned to marriage and the role of the spouses. He told me how his mom would go outside on cold winter mornings and start his dad's car. I gave him a weird look because I always assumed that a loving husband would do that for himself and not subject his wife to the sometimes sub-zero temperatures of the upper mid-west. He looked at me and said in a matter of fact way "She's his help meet". I couldn't help but think that to him and his family, "Help meet" meant servant, or at least someone of lesser standing.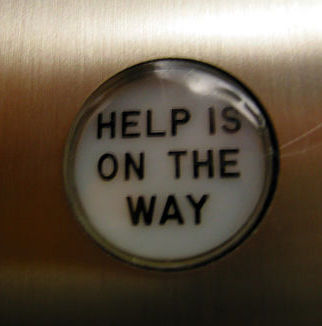 "Help meet" as used in his sentence above comes from a misinterpretation of what God said in Genesis 2:18 & 20. The King James Version says this:
Gen 2:18 And the LORD God said, It is not good that the man should be alone; I will make him an help meet for him.

Gen 2:19 And out of the ground the LORD God formed every beast of the field, and every fowl of the air; and brought them unto Adam to see what he would call them: and whatsoever Adam called every living creature, that was the name thereof.

Gen 2:20 And Adam gave names to all cattle, and to the fowl of the air, and to every beast of the field; but for Adam there was not found an help meet for him.
The scripture goes on to describe how God put Adam into a deep sleep and removed one of his ribs and created the woman.
A clear understanding of the words help meet will really help us to understand our correct place in our marriage and will also help us more clearly understand the role we have as husband and wife.
Help. When used in Genesis, the direct translation is "Aid". God said let us make him an aid. Do you know powerful truth we can glean from this little nugget? Men need help. God knows it, the angels know it, men, you need to come to terms with it. You need help. It also becomes apparent that the help that man needed was not physical strength. There were plenty of beasts that could do the heavy lifting. This was not what man needed. This was not enough.
Meet. Several words in both the Old and New Testament are translated into the word meet. We don't use this word in this way anymore. Keep in mind that the King James Bible was translated back in 1611.
Many of the word used in the Hebrew, Greek & Chaldean translate into similar definitions but the meaning would change slightly depending on the context of the passage. Here and in other places where Meet was used similarly, the definitions are: "Well placed, appropriate, fit, qualified, suitable, competent, ample, able, enough, sufficient, worthy".
Many years ago I heard a prominent minister say that the most rudimentary definition he could come up with of the word Meet was "Of the same kind". I think that's a good understanding. When all of the other living things on planet earth were created, there was not found a help meet (suitable, sufficient, of the same kind) for him. Therefore we understand that the woman was there to help him in a way that the other living things couldn't.
Imagine how Adam reacted when he finally woke up from his deep sleep and met her for the first time. The Bible recounts what he said :
Gen 2:23 And Adam said, This is now bone of my bones, and flesh of my flesh: she shall be called Woman, because she was taken out of Man.

Gen 2:24 Therefore shall a man leave his father and his mother, and shall cleave unto his wife: and they shall be one flesh.

Gen 2:25 And they were both naked, the man and his wife, and were not ashamed.
When I hear this read, I sort of hear it like he was mono toned and he was saying it like it was not a very big deal. Kind of like reading the phone book. Imagine these verses being spoken in Ben Stein's voice. I don't think that's how this played out at all though. When I study the words used here and see the intent behind what was being said, it gives me a better perspective not only of what Adam said but also how he said it. Keep in mind, these are Adam's words, not Gods. Adam was the one defining the marriage here. He said "This is NOW. The word Now means "a stroke" and is illustrated in Strong's definition as a hammer striking an anvil. Now! (imagine him pounding his hand when he said it) She and I have the very same bone. She and I have the very same flesh because she was taken out of me. Because of that, a man will loosen his grip, relinquish and forsake the sense of self and identity he has with his father, mother and the bond of family, and shall follow hard after, overtake, walk together, abide together, be joined together, adhere to one another, cling and stick to his woman and they two shall be united, alike, alone, together, in flesh, body, skin, nakedness and be one". I can hear great excitement in his voice as he says this. Adam is totally stoked about this new help that God has made of the same kind – suitable, enough, sufficient.
Man, your wife can be the difference maker in your life, but she should not be treated like a servant. The Bible says that you are to give her honor because you are physically stronger than her, and to be heirs together in the grace of life. If you will do this, your prayers will not be hindered, but if you don't, you can expect trouble getting your prayers answered. (1 Pet 3:7). That is how important it is to God that you treat your wife with honor and respect.
1Pe 3:7 Likewise, ye husbands, dwell with them according to knowledge, giving honor unto the wife, as unto the weaker vessel, and as being heirs together of the grace of life; that your prayers be not hindered.
Take some time this week and have a serious look at how you see your wife or girlfriend. Pledge to see things honestly and if you are not where you should be, pledge to take steps in the right direction this week. Being a man of excellence is not out of your reach. God wants you to be and He will also help you to become. Ask Him to show you where you're missing it and then when He does, be quick to change. You both will be blessed.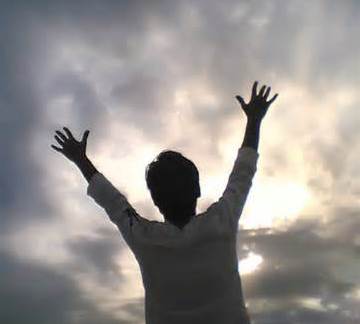 Men, what are some ways that you can express honor to your wife this week? How can you take it up a notch? I would love to hear your thoughts. Maybe you can help another reader. Please join the conversation by leaving a comment. Also, If you think this can help someone else, please share it.