Last week I wrote about building a good man and the personal responsibility each of us has to become the best Us we can be. I want to expound on that a little bit this week because while we need to understand our roll in becoming who we are, often many of us don't know how. We don't know where to start.
I was reading an article recently entitled "10 things to teach your son about being a man". The article was good and I enjoyed it. It focused on things like being a gentleman, holding the door, walking on the street side of the sidewalk & stuff like that. While I was thinking about the article, it occurred to me that many men DO NOT have a dad around to teach them these things. Many of the ones who are fortunate enough to have their dads around may not be hearing it either because their dads don't think its important to pass on. I didn't have a dad around to instruct me on "all things men". As I think about it now, one of the only things I remember hearing from my dad about being a man was "grown men don't hug". As I look back over my life though, God gave me plenty of good examples to follow. He put men around me that helped me immeasurably. And thankfully, He gave me a listening ear.
While I agree with the things in the article I read about being a gentleman, I think there are more weighty issues that young men need to know about while becoming good men. I believe you can become a man just by growing up, but that doesn't mean you are worth anything. The goal should be to become a good man, a mature man and a godly man. And just exactly what constitutes a Good Man? Because I believe the Bible, and the Bible says that Jesus is perfect. I think we need to look at His example to truly know what a good man is. Hebrews 5 says this about Him.
"Heb 5:8 Though he were a Son, yet learned he obedience by the things which he suffered; Heb 5:9 And being made perfect, he became the author of eternal salvation unto all them that obey him;"
The word "Perfect" used here in the Greek means complete, accomplished, finished fulfilled, perfect & fully mature. This is the absolute picture of Jesus. Ephesians 4:13-16 says that we as godly men, are to grow unto the measure of the stature of the fullness of Christ.
So what does that mean for us as we move toward being the best men we can be?
Growing up means maturity. This is hard sometimes. We (that is, our flesh and our un-renewed mind) don't always want to be mature. Sometimes all we want to do is "flesh out" and throw a fit. The Bible calls this being "Carnal". Carnal comes from the root word that means "meat". To be carnally minded just means that you're spending all your time paying attention to the flesh. A mature person will not do this though. So what does it mean to be a good man?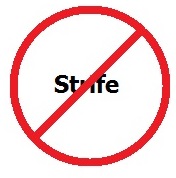 It means no more strife. While this verse is talking specifically about strife & unity in the Body of Christ, it is important to understand that a mature man will not tend toward strife. Strife is defined as bitter disagreement over fundamental issues – conflict. It's a true sign of growth and maturity when you as a man demonstrate that you are the master of your emotions, attitude and anger. Good men are men of peace.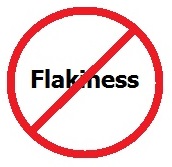 It means no more flakiness. We are not to allow ourselves to be victims of the deceitfulness and manipulation in our beliefs or in our life. Even while we are not to be victims of such things, we are also not supposed to engage in them.  We are not to be deceitful and the manipulators of others.  Scripture says in Eph 4:14 that "Speaking the truth in love we will grow up in Him in all things, which is the head, even Christ". Good men are stable men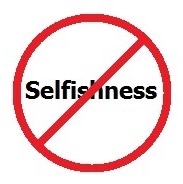 It means no more selfishness. According to Ephesians 4:16, the man of God will be working to increase the effectiveness of others. A good man will not have a "Me First" mentality. He will be looking for opportunities to assist others in doing good and helping to facilitate their success as well as his own. Good men are helpful men.
I want to write more on specific issues in future posts and give more specific actionable steps. But today I want to ask you a question. Think about the good men you've know in your life. Were these things in their life too? I would encourage you this week to act on these for yourself. I would love for you to share how you plan to step into them. Leave a comment and share your three things.