The older I get the more I am noticing that so many of the boys I know are maturing into young men. As young men tend to do, they are finding relationships and in a few cases, they are moving toward marriage. Some of these young men have had good fatherly examples while others have not.  In either case, to the young man contemplating marriage, I offer some counsel.
I remember the days and weeks leading up to my own marriage. I had scripture and some really good books that told me what a godly marriage was to be like and while I had ideas about what marriage was, I didn't really know what I was getting in to. There is only so much you can know from books. While my heart was in the right place concerning marriage, I had not field tested the things I had heard or read. While the things written are true, there is a far deeper understanding that comes from the doing.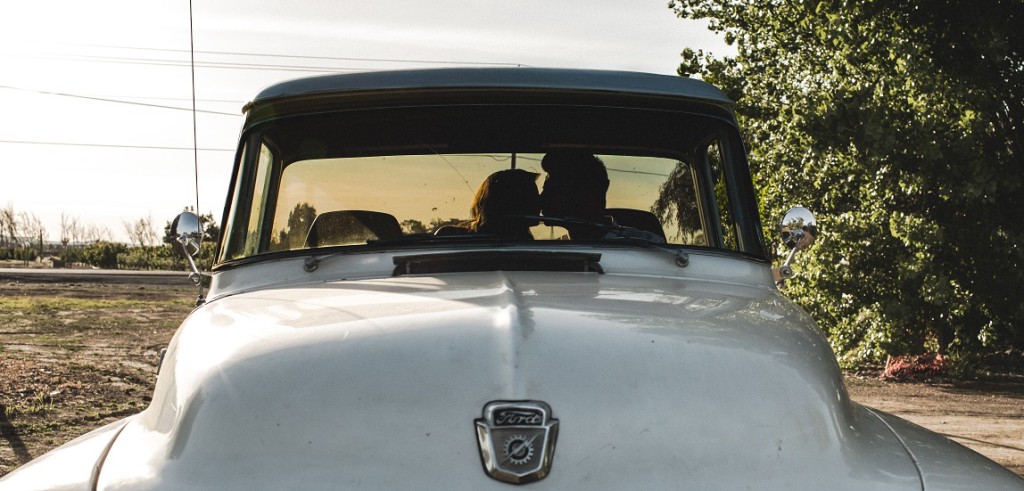 The Bible tells a story in 1 Kings 20:11 about a king named Ben-hadad who along with thirty two other kings had laid siege against the king of Israel. Ben-hadad was bragging and threatening before a battle. And the King of Israel said in answer, "Say to him, the time of loud talk is not when a man is putting on his arms, but when he is taking them off" (BBE).
I have always liked that saying. It really speaks to me and when it comes to marriage, it couldn't be more true. True wisdom regarding marriage comes from the truth of God's Word, and it has deeper meaning and credibility on the lips of people who have decades of success in marriage.
That being said, here is something I want to tell the dear young men I know as they move toward marriage.
YOU'RE IN IT TO GIVE!
Many people come into marriage with the idea that the perfect marriage will reach into us and fill up a void. We may have this idea that we're incomplete and that the perfect mate will complete us. The truth is that the completeness that we may be yearning for can really only come from our relationship with God. God in turn gives us the ability to come into marriage from a position of strength, to be the husband that He's created us to be. When it comes to covenant marriage, you had better be in it to give! People (husbands and wives) looking only to "get" out of marriage are setting themselves up for failure and they are setting their spouse up for disappointment and heartbreak. If you are needy and high maintenance, to me that says that you are actually just selfish. You're only thinking about what's good for you.
The deeper understanding of Love is that it can not be taken. True covenant love can only be given and received. People who try to put stipulations on love or make it performance centered are manipulators and while they think they are showing love, true love is not there.
"A Good Husband Makes A Good Wife." – John Florio
What is the hallmark of true love? How can we tell that it's real? The famous Bible verse John 3:16 tells us that God so loved us that He gave His only begotten son, that whoever believes on Him should not perish but will have everlasting life. We see that the measure and depth of His love toward us was that He gave. He didn't take or demand, He gave. Romans 5:8 says "But God commended his love toward us, in that, while we were yet sinners, Christ died for us." God's love for us could not be performance driven otherwise His love for us wouldn't have been made manifest until we "Got right".  For more information on God's Love click HERE.
Likewise, the husband's love has got to be about giving. A man needs to establish in his heart that he is the servant of his family. He will do what it takes to provide for and facilitate the family's success. I personally think of myself as "Batting clean-up". When everyone else has freaked out and climbed up on the furniture, I'm the one who has to kill the spider. When one of the cars starts making a funny noise, I'm the one who, first has to try to figure it out. If I can't, then I'm the one who has to find someone who can. When there's a noise in the middle of the night, I'm the one up looking around. Yard, house, car maintenance, dirty, stinky or disgusting – I'm the guy.
I don't feel like I'm being put on or that this is all a big burden for me. When I gave my heart to my wife, my marriage and my family, the willingness to do these things grew out of that commitment. It's not what I have to do, it's what I get to do – it comes from who I am.
"Many marriages would be better if the husband and the wife clearly understood that they are on the same side."  — Zig Ziglar
You might be asking about now "What about my needs?" The truth is that you can not sow with out reaping. As the leader of your family, you will be the one that God holds accountable to initiate the right behavior. Your wife is not made to be the initiator, she is made to be a responder. The Bible makes this promise – that whatever a man shall sow, that shall he also reap. This is true concerning marriage too. If you plant good seeds, you will reap a good harvest. If you are going to be a selfishness, condescending jerk to your wife, you have no right to expect a better harvest than the seeds you have sown.
Remember – Real love can not be taken, it can only be received – and then, only when it is given. Also, remember that it is God who gives us the ability to be the husbands that our wife and family need. To those who look to Him, He gives the strength to be givers, servants and leaders to our families.
How can you put this into action this week? How can you facilitate the success of your relationship or future family this week?  What one thing can you do that will make a difference?
Please take a minute and leave a comment. Also, take a minute and share this post with someone else who could benefit from it.
I appreciate you guys!
Art