Some people don't like you. I hope this newsflash didn't just make you fall out of your chair, shocked with disbelief and unable to function. It however, is a very real fact, much like realizing that Santa Clause and the Easter Bunny aren't real. Umm… Hopefully I didn't just mess up your reality.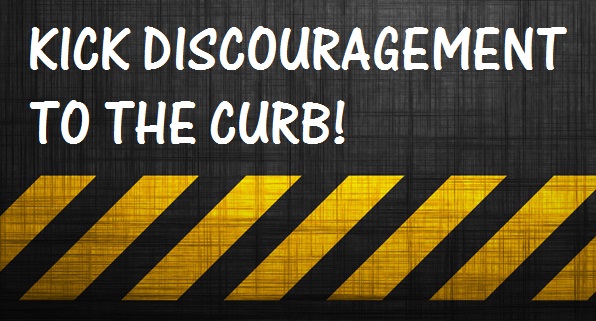 You are probably awesome in every way, multiplied by ten with a slice of pie on the side, but you are still not going to be everyone's taste. There are people who don't know you and have never had a conversation with you who do not like you and are not going to give you a chance. Then there are the people who do know you and still don't like you. In spite of your stupendous & sparkling personality, some just won't…and that's okay.
"One reason why birds and horses are not unhappy is because they are not trying to impress other birds and horses." ― Dale Carnegie
We all want to be liked…..by everyone. We don't like being disliked. We sometimes get caught up playing this game of reading, interpreting and responding to the words & actions of others and constantly modify our behavior to either be viewed in a favorable light or at least avoid being judged. In reality, very few people are paying that much attention to us anyway. As Michael Hyatt likes to say, most people are tuned in to WWIFM. What's In It For Me.
In reality, we have quite a bit of control over what others think of us. M. Farouk Radwan wrote "Before you encounter strangers, authority figures or important people don't tell yourself "now I will know how they see me" but instead tell yourself "let me tell them who I am".
I met someone a while back that I was really looking forward to meeting. I had heard good things about them and I liked them even before I met them. They did not respond to me the way I thought they would though. They started off and remained distant and cool. I poured on the charm, convinced that If they knew me better, surely they would like me. Nothing changed and eventually, I had to make a choice. Continue to change my behavior to please them in an effort to try to win them over, or push them to the sidelines in my life and continue to move forward doing what I know to do.
"Critic's math. (1 insult + 1,000 compliments = 1 insult.)".  -Jon Acuff
Do you know people who seem to always be seeking the approval of others? Constantly changing their behavior and laboring to be accepted. Being disliked creates anxiety in these people and provokes them to make choices, even choices they know are wrong, just to fit into the crowd. Scientific research has shown that fear of being judged has caused some people to intentionally choose the incorrect answer, knowing that it was incorrect, because everyone else did.
I am a Bible believing Christian, as I know many of my readers are. Making a stand for Christ has put us in line for persecution because of what we believe. Persecution is one of the things Jesus said we would have as long as we're here. It's the one promise that no believer really wants to receive. None the less, it's so. I believe the Bible is God speaking to me. I believe the bible so strongly that I have made it the final authority in my life. Because of that, I study it and seek the Holy Spirit's help to understand the heart of the Father more and more. My Christianity is not about a religious exercise. It's about a relationship with God. I want to please him in all I think, say & do. Because of this, when it comes to my God, I have already "Picked my fight" so to speak. I have made my stand and I am fully committed to Him. Some may think I'm foolish or uninformed but that's okay. I have already considered their words and have pushed them to the sidelines that I might continue to move forward and live by the convictions that He has put in my heart. Paul, the apostle said it this way :
Php 3:8 Yes truly, and I am ready to give up all things for the knowledge of Christ Jesus my Lord, which is more than all: for whom I have undergone the loss of all things, and to me they are less than nothing, so that I may have Christ as my reward, (BBE)
The reasons why people don't like you, criticize you or harass you will vary. In some cases they are probably just being inconsiderate . Others may be intentionally trying to discourage you and shut you down. That was the case with the unbelieving Jews that paid their own way & followed Paul around persecuting him. They were trying to shut him up. Some even swore an oath that they wouldn't eat until they killed him. That is outright devilish hatred.
"An appeaser is one who feeds a crocodile, hoping it will eat him last."  ―Winston S. Churchill
You may have people out there who are not trying to add creative criticism to your life at all. They are actively trying to discourage you and to get you to disconnect from your focus. You have to push these critical voices to the sidelines. If certain people are only discouraging to you, then you will have to marginalize them in order to move forward. Don't hate them or start running them down, gossiping about them or hating them back. Rather, pray for them. And rather than letting their harsh words take the wind out of your sails, just push them to the side. Make a decision that you will not allow them to discourage you and if possible, take steps to stop hearing their voices.
The stronger the stand you make for anything, the greater the opposition will be. People are allowed to have a dissenting opinion. In the Unites States they even have the right to free speech. But they don't have the right to be heard. You do not have to listen. Just keep living consistent with your values and keep on stepping. One of the five regrets of the dying is the regret of not being more true to one's self – (Ms. Bronnie Ware – The Next Web).   Living true to your convictions is too important to trade for the fickle approval of people who don't really care about you.
"You have enemies? Good. That means you've stood up for something, sometime in your life."                      ― Winston S. Churchill
In his ebook "The Hater's Handbook" Jon Acuff says it like this: Critic's math. (Which is "1 insult + 1,000 compliments = 1 insult."). Too many times we center in on the critical dissenting voice and ignore all of the wonderful people encouraging and cheering us on. Let's you and I made a decision this week to marginalize the negative and discouraging voices and instead, focus on the ones who are encouraging us and helping us stay connected with our mission and purpose.
How have you dealt with and overcome criticism? Please join the conversation & leave a comment.