Usually when I write my blog posts, I seek God about what to write because I understand that truthfully, anything good is going to be because He gives it to me. I like the way Rev. Keith Moore said it, "Without Him (God) your feet couldn't find the floor in the morning".  It's the God given inspiration and anointing that makes anything I write worth reading. Often, there are specific things that have caused me to want to address an issue. Sometimes I get inspired because I have witnessed someone struggling in an area of their life and I want to help. Or maybe I've struggled, gained the victory over the struggle and want to share how the Lord helped me. Sometimes I write because people have reached out to me and asked me to address certain things. Because of these reasons, I often find myself writing as if I'm actually talking to a specific person. Even if I'm not, I sort of create an avatar or a representative of the people I'm writing to in order to enhance the flow of the way I write. I have received a little push back in the past because some people didn't like the way I have said certain things and they thought my emphasis should have been different. The bottom line is that they didn't have my perspective. I always endeavor to understand their perspective and I believe we should at least consider all feedback and ask ourselves the question "is it valid?" Usually, the ones being critical, had they moved a little closer and asked a question or two, would have no doubt had a better understanding of my choices. Where there is no understanding though, there will usually be misunderstanding. People fill in the blanks for themselves. We can only hope it's with the truth.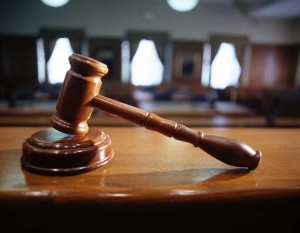 Many years ago I was in an apprenticeship to become a printing pressman. The man who was training me was a really good guy and he became a trusted friend. We would often take breaks together and during these breaks, we would discuss all sorts of things. Fairly often we would discuss the state of the company we worked for and diagnose all of the shortcomings it had. We would say things like "Can't they see?" or "Are they blind?" while griping about the management and their utter failure to see the messed up things we were seeing. Then it happened. The pressman who was training me, the one who had become my friend, was asked to take over the management of our department. I was very happy for him and pretty excited for us. I mean, here was a guy who knew our daily struggle. He understood our problems. For the first several weeks of his time as my supervisor, he was literally tied up in meetings nearly non-stop. We rarely saw him and didn't really have much time to talk. He was no longer hourly and also no longer took breaks with us.
It came as a little bit of a shock to me though, when the opportunities would come up to address some of the things we used to gripe about during our break times, and he would not change anything. He made the same decisions that he used to complain about when someone else was making them. I didn't understand. He's a good man and he's honest. Why was he being such a hypocrite?
I later had an opportunity to talk to him and what he told me has stayed with me all these years. He told me that he hadn't seen the whole picture. Once he became responsible for the department and began to see the things that were REALLY important, it changed his perspective. Once he learned the management rules he had to abide by and had to work within the framework that I didn't see, there was little he could actually do that was different than what was being done.
We ought to get out of the judging business. We should leave it up to God to determine who belongs in one arena or another when it comes to eternity. What we are obligated to do is to tell people about Jesus, and that's what I do.

Tony Campolo
I have found that to be true in my own life more times than I care to count. I have seen people from a distance and how they were acting didn't make any sense to me. If I didn't watch myself, I would find myself judging them. Then if I had a chance to get a little closer, my perspective would begin to change. If I got close enough to the situation, I would usually see exactly why they were acting the way they were and why they had made the choices they made. I would then realize how unqualified I was to judge their situation and how important it was for me to, in the legendary word of *Matt Foley, motivational speaker "Shut my big Yapper!"
I have hurt people and damaged relationships over the years because I would speak when I had no place to speak and judge before I had any real perspective. This is VERY foolish. Proverbs 29:11 says "A fool bringeth out all his mind, and the wise till afterwards restraineth it" (Young's Literal Translation). The King James Version says it this way, "A fool uttereth all his mind, but a wise man keepeth it in till afterwards." In other words, what we see here is that usually the fool will be the one running their mouth. I have been this guy. I'm sure you have too. I hate it when I suddenly realize that I was being a fool and allowing my enemy (Satan) to use my mouth to hurt or discourage other people. I am not qualified to be their judge and I need to endeavor constantly to keep this perspective. This is true humility. When the Bible speaks of Meekness, it doesn't mean weakness. This is what it's talking about. Humility.
"By judging others we blind ourselves to our own evil and to the grace which others are just as entitled to as we are."
― Dietrich Bonhoeffer, The Cost of Discipleship
In John 9 we see an interesting story about a man who was born blind. Because he was blind, he was a beggar. Everyone in the vicinity knew him as the beggar. One Sabbath day Jesus spit on the ground, made clay, put it in the man's eyes and told him to go wash in a certain pool. When the man did, he was completely healed and had sight.
Once the rulers of the day heard about this, they got ticked off. They reasoned that according to the Law of Moses, no one is supposed to work on the Sabbath day and Jesus made clay on the Sabbath day so He surely can't be from God. They began to try to discredit the miracle. Religion built on form will do this though. It tries to minimize the true move of God because it didn't happen in a way consistent with the bylaws of the organization. Really! How much clay can spit make? It's not like He filled up a truck bed full of it! Their perspective was built on forms, rules & regulations instead of a true relationship with God. Seriously, a man blind from birth just saw the world for the first time because of Jesus!
Later, we find that through a long line of questioning, the man who was healed made the rulers so angry that they excommunicated him. He was "thrown out of church" so to speak because he asked them the question "will you believe too?". Jesus found him later and through a short conversation, revealed that He (Jesus) was the Son of God. The man believed on Him and began to worship him. Now listen to this, this is important. Here's the point. Jesus then says:
Joh 9:39 And Jesus said, I came into this world to be a judge, so that those who do not see may see, and those who see may become blind. 40 These words came to the ears of the Pharisees who were with him and they said to him, Are we, then, blind? 41 Jesus said to them, If you were blind you would have no sin: but now that you say, We see; your sin is there still.
The point Jesus is hammering home here is that when you and I judge, we are saying "We see". We are saying that we see, know and understand the difference between right and wrong in the situation. If we do actually see, then we are announcing that we are accountable in this area. We know what's right. We know what's good.
James 4:17 says "Therefore to him that knoweth to do good, and doeth it not, to him it is sin". That's why when you judge others, you are actually condemning yourself. You see the difference and know right from wrong. When you blow it, you have condemned yourself. And if we don't actually see even though we say we do, we're revealing how much pride is running our lives because we're pretending to be more spiritual than we really are.
Have you ever heard anyone say "I just don't understand how they could do that _____". What these people are saying is that they have never faced that decision, struggled with that problem or been tempted in that area. Now consider this. Maybe it's the mercy of God that they have never faced it. Maybe, if THEY had to face it, they would just cave in and make all the wrong decisions. Maybe the reason you have never been tempted like someone else has is because God knows that if YOU faced it, you would immediately fall, so He in His mercy is holding it back from you. See how stupid being judgmental is?
"In all affairs it's a healthy thing now and then to hang a question mark on the things you have long taken for granted."
― Bertrand Russell
So what's the take away? Here are three ways we hurt ourselves when we judge others.
We hurt them and cause damage to our relationship with them.
We condemn ourselves because we state and go on record that we know the difference.
We cause God to resist us because when we judge, we are walking in pride and yielding to the enemy.
It's so important to ask God for help in walking in humility. As the scripture states, He gives grace to the humble. (James 4:6 & 1 Pet 5:5).
What steps have you taken that have helped you to avoid being critical and judgmental? Please leave a comment and join the conversation. Also, if this has helped you and you believe it can help someone you know, please consider forwarding it.
*Matt Foley, Motivational Speaker, was a fictional character portrayed by Chris Farley on Saturday Night Live.