One time when we were kids, my younger brothers, sister and I were invited to a neighbor boy's birthday party.  Back in those days we didn't have any money for a gift.  I remember giving him a pair of novelty glasses that had lights on them.  They were mine and I really liked them but I really didn't want us to show up empty handed.  I remember feeling ashamed that we weren't giving him a new gift, but at the same time, I remember that gift being a real sacrifice for me personally.  He may have never known how big of a gift we gave him that day.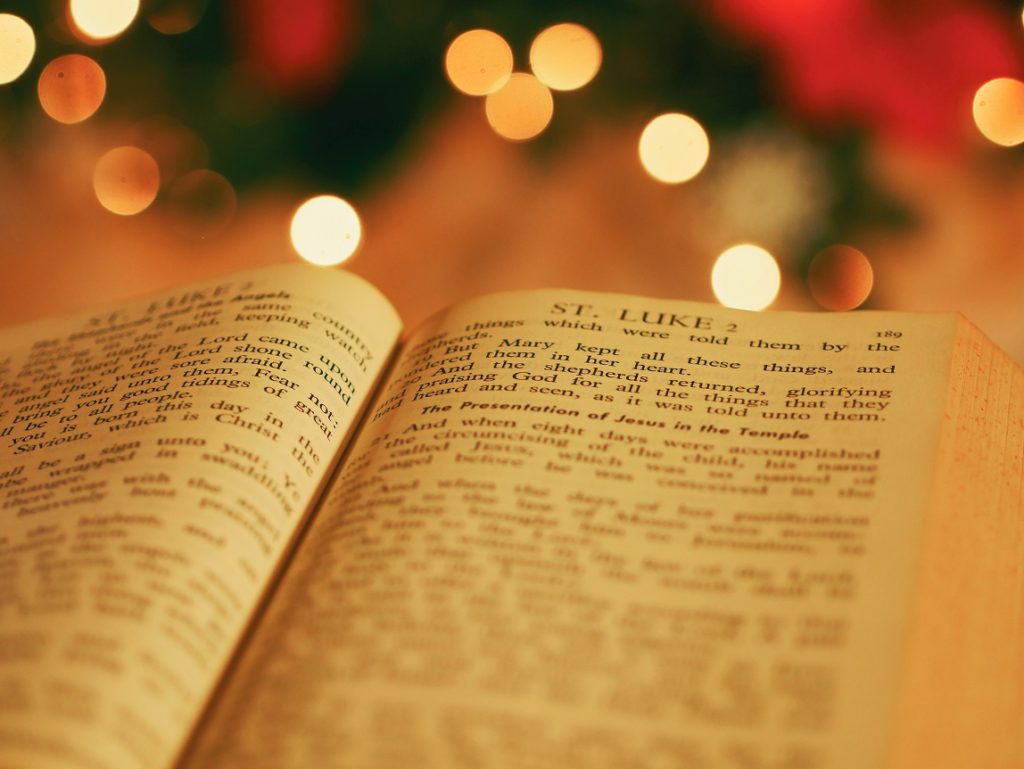 One of the hallmarks of this season is buying gifts. I've heard that when it comes to retail, there are two seasons. Christmas season and Not Christmas season. There's no doubt that a pretty substantial chunk of our economy relies on the purchases made for Christmas gifts.
The other side of the buying is the giving. That is where the real action is. Unfortunately, this can be a little tricky. I remember several years ago, we had a "Secret Santa" at my work. We would draw names & then give an inexpensive gift each day for five days leading up to Christmas eve. I drew the name of a young man who drove our delivery van at the time. I thought I would get him things he could eat. Everybody eats – right? It was a terrible idea. It seemed that he was allergic to everything I got him. I could tell he was pretty disappointed. The problem was that I didn't know him very well.
Don't you just love it though, when you get it right? It's pretty awesome when you give a gift that's a hit. Especially if it's a surprise. I know how I feel. When someone takes the time to get to know what you like, how you think, what you need, what you WANT. They take the time to carefully evaluate you and what would make you happy, then choose your gift…wow!
We've all heard "It's the thought that counts", and it's usually used to make us feel better about a bad gift.  When you really think about it – It's the thought that counts is an eye opening perspective.  Consider for a second that it really is the thought behind any gift that makes it what it is.  It shows how much or how little we think of the people receiving the gift.  It's getting easier to buy for people you don't know very well now that so many stores are offering gift cards.
Now consider the truth behind Christmas.  John 3:16 says For God so loved the world, that He gave His only begotten son, that whosoever believeth in him should not perish, but have everlasting life.  Now, that verse gets more attention than many other verses in the Bible.  But so often, people don't take the time, stop, and really consider the implications of it.  While there are people everywhere who know that Jesus came to earth, most don't consider why.
Often, the gift represents honor, and honor represents value.  God's gift to earth represents how much He values us.  He sent us His only begotten son – who laid aside His majesty, glory & honor, and became one of us. In Philippians, the King James Version says "But made himself of no reputation, and took upon him the form of a servant, and was made in the likeness of men".  New American Standard Bible says it this way "but emptied Himself, taking the form of a bondservant, and being made in the likeness of men".  He became a man and came to earth because, to save us.  Why? Because we were beyond helping ourselves.  We were sold under sin to a cruel master, cursed and unable to help ourselves.  God, the Father loved us so much that He sent His Son.  To become one of us.  To live with us. To die for us. To be raised from the dead for us. To be seated at the right hand of the throne of God for us, so that Hebrews 6 calls Him the Forerunner.  That's a very important distinction because forerunners are not the only runners.  Forerunners are the first runners.
Heb 2:10  For it became him, for whom are all things, and by whom are all things, in bringing many sons unto glory, to make the captain of their salvation perfect through sufferings.
It all started on earth with a little baby in a manger. From an earthly perspective, such a humble beginning, but we can see heaven's perspective by the way the angels acted in front of the shepherds on the hillside outside Bethlehem that night.
Luk 2:13  And suddenly there was with the angel a multitude of the heavenly host praising God, and saying,  Luk 2:14  Glory to God in the highest, and on earth peace, good will toward men.
Heaven's perspective of this gift was significantly different.  They were ALL rejoicing.  This was a big deal.  Think about what they said.  On earth…peace, good will toward men.  This means that before this, there was no peace.  Things were incomplete and broken.  Why? Because the definition of peace literally means "set at one again".  Fully restored.  Nothing missing, nothing broken.
Take some time during this Christmas season to reflect on what this really means.  God said in Jeremiah 29:11 (God's Word Translation)  I know the plans that I have for you, declares the LORD. They are plans for peace and not disaster, plans to give you a future filled with hope.  The King James says it this way "For I know the thoughts that I think toward you…"  God's thoughts toward us are thoughts of peace, wholeness, nothing missing, nothing broken.  These are all reflected in the gift He gave to us – Jesus. God could not have given us more.  The gift reflects the thoughts.  That's what God thinks of you.
From my family to yours,  Merry Christmas!
Art