Jacob had twelve sons.  Two of his sons, Simeon and Levi, were full brothers, meaning they had the same mother.  Their full sister, Dinah, went out into the local city to see all the local girls.  If she was anything like the some of the girls I know, she wanted to see what they were wearing.  While she was out surveying the fashions and styles of the region, One of the princes of the land saw her and was smitten.  She was "taken" by the prince of the country.  His name was Shechem.  The scripture gives the inference that she might have been raped by him.  The sons of Jacob heard about it and blew a gasket.  So they made a deceitful deal with Shechem's father.  They said the prince could marry Dinah, and that Jacob's sons would be open to inter-marry the locals.  The locals wanted this for economic reasons.  The only hitch was that all the local men in their city would need to be circumcised.  The men of the city agreed because Jacob had wealth and they wanted access to it.  Three days after the mass circumcision, while all the men were painfully incapacitated and unable to move, Simeon and Levi went in, killed every single man, and spoiled the city.  You can read it in Gen 34.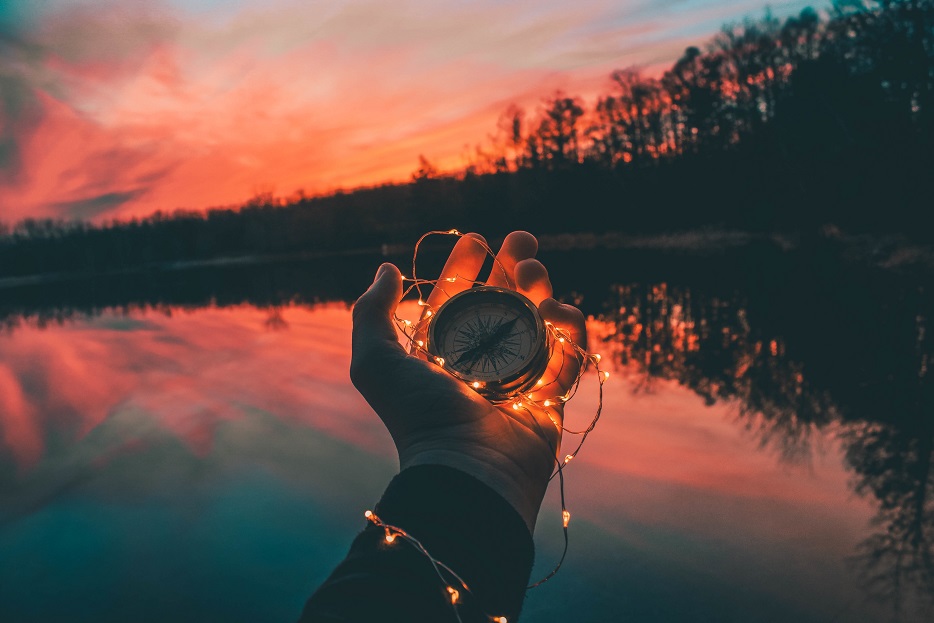 When Jacob found out about it he said (Gen 34:30)  "You have troubled me, to make me stink among those living in the land, among the Canaanites, and among the Perizzites. And I being few in number, and they gathering against me, they will strike me, and I and my house shall be wasted". But Simeon and Levi were unrepentant.  They said "Should he treat our sister like a harlot?"
I think the Lord's response in chapter 35 illustrates how serious this became.  The Lord immediately told Jacob to move to Bethel and build an altar to God there. The Bible says that as Jacob moved his family, the terror of God came on the cities all around them so that the men of the cities didn't pursue them as they went.
I'm not trying to minimize what happened to the Dinah, but any action to be taken should have come from Jacob.  It was not the place of Simeon or Levi to decide how this situation should have been handled.  The entire family was affected by the result. They were all put in jeopardy.
That brings us to Gen 49:1, where Jacob is calling his sons to his bedside to bless them, here he begins to tell them of their future.  When he gets to Simeon and Levi, he declares "Instruments of cruelty are in their habitations.  O my soul, come not into their secret; unto their assembly, my spirit, be not united: for in their anger they slew a man and in their self-will they dug down a wall.  Cursed be their anger, for it was fierce; and their wrath, for it was cruel: I will divide them in Jacob, and scatter them in Israel".
In the very first post I wrote on this blog, I wrote about the beginning of honor.  You can read the post here.  The point of that post is that to truly honor your mom, dad and family, you must first determine to not cause them shame.  It seems that the older we get, the greater the cost becomes to remain a fool.  A teen boy can can get himself into so much trouble that the consequences could last for years.  I can think of at least three occasions where my stupid actions brought the police to our house.  Remembering my days as a young man, when I think back on the times I got into real trouble, it seemed like each time, things just "suddenly" went wrong.  While my friends and I were always goofing off and pushing the boundaries, each time we got into real trouble, it seemed like a "suddenly".  We just suddenly knew that we had gone too far.
Unfortunately, these "suddenly" episodes didn't have a "suddenly" resolution.  We couldn't get out of trouble as quickly as we got into it.  The consequences in my case were hard, but could have been so much worse and took quite a long time to get through.  In some cases, it took years to pay the price for being stupid.  Some people will pay for the rest of their lives for mistakes made when they were young.  Some are no longer with us because their consequences were immediate and final.
My brother and I were talking about these things the other day and the thing that kept coming up in my heart was that God can turn things around.  These things don't have to become a life sentence.  Even with Simeon and Levi, later we see Balak trying to get Balaam to curse Israel, but all he can do is bless them.  This includes Simeon and Levi.  Balaam says I can't curse what God has blessed.  Later we find that Simeon received his inheritance out of the inheritance of Judah, because Judah's inheritance was too great for just him.  We also see that the Lord made Himself the inheritance of Levi and commanded the other tribes to give Levi cities in each of their inheritances.
The point I'm making is that, the mistake they made was a big deal.  It cost the family and the Lord had to step in and give Jacob specific direction to deal with it, but it wasn't the end.  They still had a future filled with hope.
There are a couple of points here worth noticing.
First – What the sons of Jacob did cost them down the road.  We can see from Jacob's declaration over them that they were scattered in Jacob.
Second – It wasn't over for them just because they blew it.  While what they did cost them, they were still blessed, and they still received a part in the inheritance, and the promises God made them.
Third – Almighty God cared enough to get involved.  He led and protected Jacob while He brought him to a safe place.  This included Simeon and Levi.
Sometimes people can get themselves into messes so bad, that it takes all the faith they have to get out of it.  This is the reason God gives us standards to live by.  It's when people harden themselves against God that they get into trouble.  We know from the story of Job that God puts a hedge of protection around His people.  The problem is that when we harden our heart against obeying God, we take ourselves out from under His protection.
The first piece of advice I would give you is this – Don't disobey.  It's through obedience that things go the best possible way they CAN go. The second piece of advice is – I've you've messed up, repent!  Repent means turn around.  Stop going down that path.  If you will humble yourself before God and turn away from your rebellion and hardness, His grace will begin to flow into your situation.  His grace includes His power, His favor, His equipping, and His calling.  God will get involved in your situation and lead you.  Then, keep doing what you know to do.  Don't stray from the path you know, and keep the switch of faith turned on. Don't stop believing.  When it comes to trouble – If you follow Him, submit to Him, allow Him to lead you, and obey every time, the promise is that "a thousand may fall at your side, ten thousand at your right hand, but it will not come nigh you.  Only with your eyes will you behold the reward of the wicked" (Ps 91:7-8).