What do you think of when you hear the word Authentic?
One show that I watch on a fairly regular basis is The Antiques Roadshow. On that show they talk a lot about authenticity. They often use the word Provenance.
While authenticity means real, or genuine, provenance means a record of ownership used as a guide to authenticity or quality. Provenance is a traceable past, and it can often determine the value of an antique.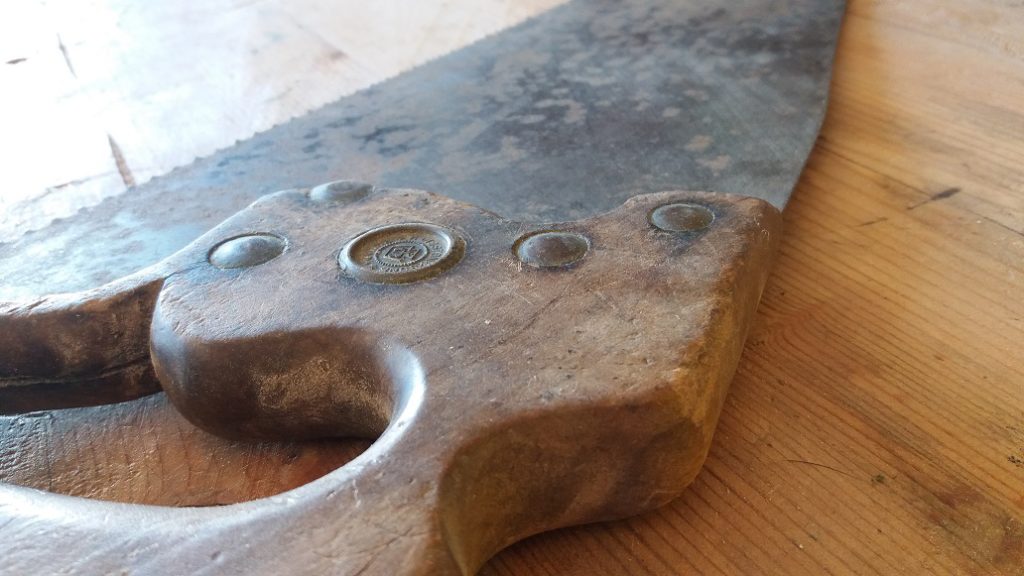 Michael Flanigan, a Baltimore dealer of antique American furniture, says "Provenance separates the special, almost sacred objects of the past from the ordinary ones." On the PBS website, Michael describes provenance as an object's "itinerary through time."
In 1997 while the Antiques Roadshow was in San Francisco, a woman brought in a gold presentation cane that was given to a man named Enoch Gerdst by his fellow citizens of Stockton, CA on October 25, 1855. The cane was finely decorated and well documented. In addition to having this provenance, it was also well documented that the wooden part of this cane was made from wood taken from Independence Hall in Philadelphia after a remodel. The highly engraved metal cap of the cane was made from the bell that rang to signify the signing of the Declaration of Independence. The history was all there and documented.
Now I don't know anything about the value of your average cane, so I googled pricing to find that you can get a pretty decent cane made of metal and wood online for about $70. We don't know where that cane online came from. It's one of thousands and it's provenance is either unknown or unimportant. In contrast, the cane given to Enoch Gerdst is worth $30,000 today. (Read More here)
While authenticity and provenance are great ways to determine the value of objects, they seem to be terrible ways to determine the value of men.  When we use history to determine the potential of a young man, we may be putting limits on him that under neutral circumstances, he could easily surpass.
I've written before about how there are people from my past, who look down on anyone with my last name.  Or my former co-worker who, it seems, will forever see me as a 19 year old with a bad attitude.  (Read post here).
What's even worse than the sentence that comes from without is the one that comes from within.  Many young people can't see themselves ever being worth very much because their provenance is abuse, a broken home, or a missing father.
I remember being there. As a young man, I remember fighting for respect and spending so much time trying to craft an image that people would like.  I was just sure that if I didn't work hard to get respect, that no value, respect or care would come. I felt like most people didn't think I was worth anything.  Compared to the guys I went to school with, who's dads owned their own businesses or were executives, I felt like I had no advantage.  I felt stuck.  There was nothing significant or special about me.
I learned that I didn't have to be stuck!  I discovered that I was valued.  I learned that God loved me.  I learned that He wanted a relationship with me and wanted to help me. Jer 29:11 says – I know the plans that I have for you, declares the LORD. They are plans for peace and not disaster, plans to give you a future filled with hope. (Gods Word Translation).
It all began with a choice on my part.  (Find out more here).  An amazing thing happened when I did that.  God made me part of His family.  He changed my provenance.  I am now authentically accepted in the beloved.  He has become my Father and I have become His son.  I know the price that was paid for me.  Jesus laid down His very life.  I know, know, know that I have value and worth.
You don't have to let your past determine your worth either.  You can make a change.  Just click this link to find out more.  (Find out more here).