It's right about now that the passion many of us have for our new year's resolutions begin to fade. If you're like a lot of people I know, you've already run into plenty of reasons to quit. You may have already given up on your goal for 2016. We start with good intentions but when the reality of our goal begins to fill our windshield, we can get discouraged and quit. Michael Hyatt calls this part of the process "The Messy Middle". The part where there aren't very many rewards but all the work still has to get done. This may be where you are in the pursuit of your goals. I want to take a minute to encourage you.
I started 2011 weighing in at more than 200 lbs. For my height that was too much. My healthy weight window is between 170 & 185. What really got me though was when I saw pictures from one of our family reunions. It was in the middle of the summer and we were at a lake. I saw myself in those pictures and did not like what I saw. It was my wake up call.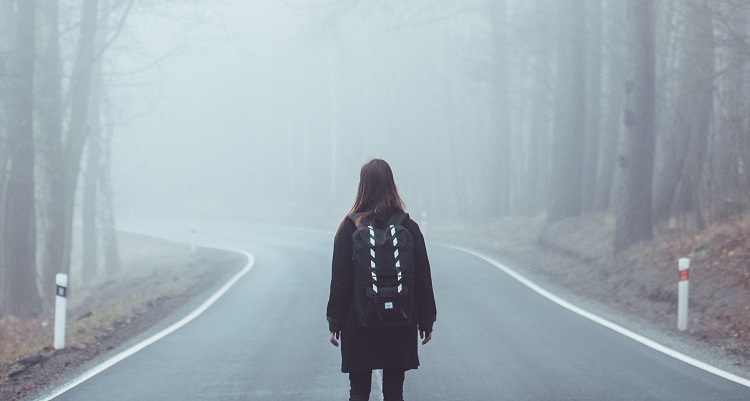 It's not that hard to start doing things we know we should do. We all do that on a regular basis. The true difficulty is in finding the will to keep doing them when you really don't want them bad enough to keep going. Often the drive to stop is greater than the drive to keep moving forward. Our desire for a long term benefit is over-ridden by the desire for a short term benefit. Most of the time, the short term benefit is not what we really want. Then we get mad at ourselves.
I know me. I have not always been a fan of pushing my body to higher performance. When I got serious about my fitness journey, I took a hard look at me. I knew there would be days when I would be weak. I knew that these are the times that I would fall if I didn't have help.
I tried to do what Jeff Walker calls "looking through the corners". I intentionally looked down the road to see what was coming. I would then build my situation while I was strong so that it could carry me when I was weak. If you are prone to quit under certain conditions, you need to either strengthen yourself or remove the conditions.
More important than engineering your situation is to have a vision of your destination. We can never become anything that we can't see ourselves becoming. Proverbs 29:18 says that where there is no vision, the people perish. Clarity is so important when it comes to motivation. Having a clear vision will help us keep motivated and passionate about our goals.
Daniel Harkavy says that your goals & plans need to have pulling power. They have to mean enough to you that you are pulled forward by them. We see this in Genesis when God tells Abraham to look up at the stars. In light of His illustration to Abraham, the words "So shall your seed be" has tremendous pulling power. Abraham didn't faint at the promise even though it took years before he saw the realization of it.
Ask the Lord for wisdom concerning this. He will give you the help you need. Quite a bit of the book of Hebrews is about dealing with and resisting the temptation to quit. For the Hebrew church, the temptation was to draw back from following Christ. Consider this passage from Hebrews 12 in the Easy to Read translation.
Heb 12:2 Having our eyes fixed on Jesus, the guide and end of our faith, who went through the pains of the cross, not caring for the shame, because of the joy which was before him, and who has now taken his place at the right hand of God's seat of power.

Heb 12:3 Give thought to him who has undergone so much of the hate of sinners against himself, so that you may not be tired and feeble of purpose.
What a good way to say that. So that you may not be tired and feeble of purpose.  As of this morning, I weigh 179 lbs.  I have been able to reach and maintain a healthy weight because of the pulling power of a clear vision, and anticipating my weakness and while I'm strong, doing what I can to make those weak moments easier.
So – Have you grown tired and feeble of purpose? Have you allowed the weights, sin or distractions of life to rob you of your vision? Begin this week to think on your reasons why you are doing what you are doing. I know that when I stay connected to my "Why", I can usually find the motivation to step up and stay focused.  Let the joy of your "why" become the pulling power to draw you through the hard parts so that you can be victorious.
If this has helped you, please consider sharing. Also, please leave a comment. I draw encouragement from your comments.
I appreciate you all.
Art