While I don't think most people would equate having a lack of faith with being rebellious, there is a kind of unbelief that is exactly that.  This week while studying, I found myself reading the passage in Luke 1 where the angel Gabriel appeared to Zachariah.  Later in the same chapter, that same Gabriel appeared to Mary, mother of Jesus.  His announcement to both Mary and Zachariah was that they were both about to become parents.  It appears at first glance that when Gabriel made that announcement, they both responded the same way and with the same type of question.  They each received a very different result though.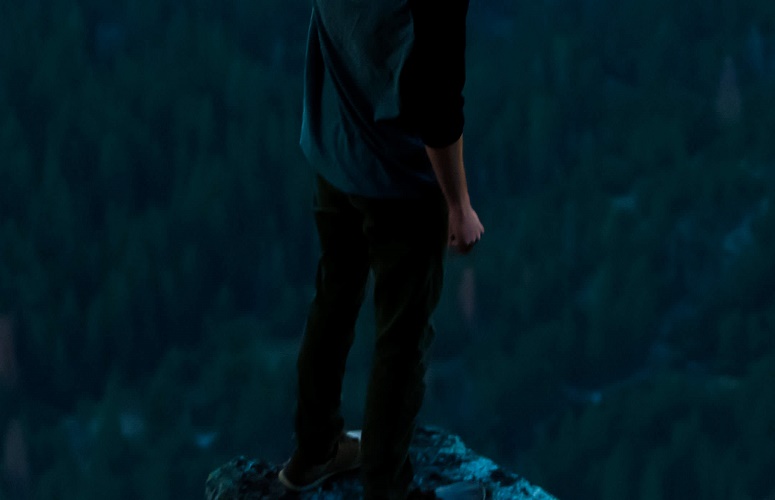 How were they similar?
They were the same in that in each case, God sent a messenger, an angel named Gabriel, from His presence to declare to each of them His (God's) will.  Gabriel declares to both of them that they were going to have a child. He also declares to each of them that the birth of their child would be a miracle.  Each case would take faith to receive because in each case, the circumstances said it was impossible.
How were they different?
While it seems on the surface that they were the same, there had to be a difference.  The Bible says that God is no respecter of persons (Acts 10:34).  If they were the same, they would have both received the same results.  We see that the difference was faith.
The Bible says that faith comes by hearing and hearing by the Word of God (Rom 10:17).  Weymouth says it this way  "And this proves that faith comes from a Message heard, and that the Message comes through its having been spoken by Christ. "  Believing is a choice, and the ability to believe comes from the faithfulness of the speaker.  You believe me because I have kept my word to you consistently. I have been faithful.  That is faith in me.  Faith in God comes from being thoroughly convinced that He will do what He said He would do in His Word. We believe the promise, because we believe the speaker.
When Mary asked the question "How will this be since I'm a virgin?"  Her question was a question of process.  If you think about it, this had never happened before and she had no basis for faith.  There was no precedence.  Also, we see that once she heard Gabriel's explanation, her heart went out and laid hold of it.  "Be it unto me according to your word!"  Her faith had kicked in and she believed the promise.
Zachariah had a very large precedence set for him.  He had examples of the Lord opening the barren womb with Hannah.  He also had examples of the Lord giving children in old age with Abraham and Sarah. They were in the same boat he was.  Zachariah had a basis for faith.  Not only that, but the Bible says when Gabriel first appeared to him, he said "Fear not, your prayer is heard".  Zachariah had been praying for a child.  The issue is that once Gabriel told him the message, Zachariah wanted a sign to prove that the promise was true.  Even the promise from the mouth of an angel wasn't enough. He wanted a sign.  He was looking at the promise through the circumstances the same way the 10 spies did in back in Numbers 13.
His sign was also his sentence.  He lost his ability to speak until the promise was fulfilled.  Gabriel told him why in Luke 1:20.  "Because you didn't believe my words".  I think it's important to note that the angel took away his ability to speak.  Zachariah's mouth, and confession may have been a problem that needed to be stopped.
Zachariah may have had strong faith at some point.  We can see from Gabriel's statement that he had enough faith at one point to ask the Lord for a child.  Just like a muscle though, faith can atrophy.  The world is constantly feeding information that creates fear and doubt.  If we don't take active steps to minimize that message & replace it with a faith giving message, our faith will become week.
So if faith comes by hearing, then if there is no hearing, there can be no faith.  I have heard complaints about how some ministers will give 10 minute mini-sermons about giving & believing for finances before they receive an offering in their church.  While I've been in churches where this was an attempt to squeeze more money out of people, I have also been in churches where the mini-sermon was very faith building.  It was good solid illuminated truth regarding God's will and His promises.  It helped my faith.  What I'm trying to say is this.  If there is no hearing, there can be no faith.  To say that people don't need to hear any more preaching about certain promises is in contradiction to scripture.  2 Peter 1:12 says "I will not be negligent to put you always in remembrance of these things, though ye know them, and be established in the present truth."   Jude 1:5 says "I will therefore put you in remembrance, though ye once knew this…"  You can never have too much faith in God's Word.
Special focus.
There have been times in my own life where I was struggling with my health.  After a few days of messing around, I finally came to the conclusion that my faith was weak in this area.  Instead of pretending that I was more spiritual than I really was, I humbled myself.  I realized that I was not where I needed to be and believing that the Bible was true, I determined that what I needed was to hear faith building words regarding healing.  I went about searching for the best material I could find on the topic.  I found a tape series, (yes, they were tapes back then), called Receive Miracle Healing by Dr. T.L. Osborn, and I listened to it…and only it, for more than 10 months.  I realized that my ailment wasn't going to disappear by itself and I couldn't afford to handle it medically.  I put my hope in God and trusted that He would get me to the place I needed to be, in order to receive by faith.
The bottom line.
When we get right down to it, we're talking about trust.  We need to know that God can do it, but that's only the first part. We also need to be convinced that He will do it for us.  We don't receive from God based on His ability, we receive based on the level of our faith – our trust in Him to do what He said.  Literally, you can not receive beyond your faith.  And to pretend you have faith in order to appear more spiritual is actually a lame substitute.  It's your Ishmael. Fake faith will not produce results and it's actually a form of pride that will BLOCK you from receiving.  God resists the proud, but gives grace to the humble (1 Pet 5:5).
F.F. Bosworth said "Faith begins where the will of God is known".  If you find yourself struggling in an area of your life, and you find yourself defeated more than you are victorious, take heart. Immerse yourself in the Word & ask the Lord to help you.  Don't let up until He turns the light on.  He will show you light in a verse that you may have read a thousand times, but all the sudden, you see what it really says.  Faith springs alive in your heart.  Once He brings revelation, and has given you a Living Word that you can believe, it's time to receive it!  Don't resist the message!  Don't require an additional sign!  Don't be unbelieving.  Don't rebel against the promise.
Instead – Be like Mary!  "Be it unto me according to your word!"