I like to work with wood. Many of the tools I use in woodworking are used for cutting and so they need to be sharp. That includes hand tools. While I usually clamp my projects in a vise, sometimes, if they are too large or oddly shaped, I have to hold them while working on them. Because I'm right handed, I'm usually holding the board or project with my left hand and because of that, my left hand ends up with all of the scars from the various accidents I've had over the years. My left hand has quite a few. Anyway, I have had a few cuts that probably should have had stitches but I didn't get any. Because I didn't though, the wound kept re-opening when I would move my hand a certain way. I used butterfly band-aids & all kinds of dressing, but certain movements would still open up the wound. Because of that, it took these cuts far longer to heal and the scar may be more visible because of it.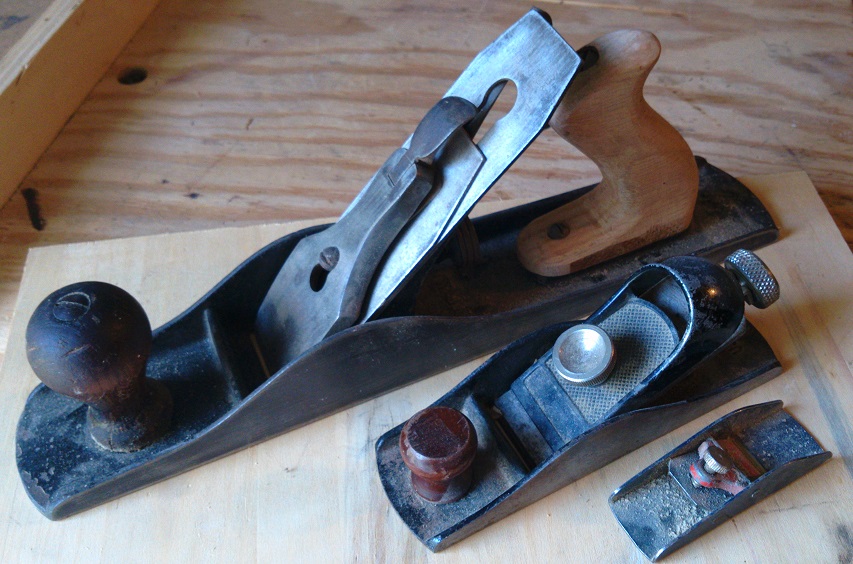 When I close my eyes and think back to when I was a little boy, I can see my mom scolding me because I wouldn't leave my scabbed knee alone. I would scratch and pick at it until sometimes I would cause it to start bleeding all over again. As adults, sometimes we are like that with emotional wounds. We won't leave them alone to heal. We keep ripping the scab off of the wound. We do it with our words. We keep bringing up a hurt and rehearsing it. With someone who has hurt us in the past, all that has to happen is that their name comes up in conversation, and then so does the past and that time when they did that thing that you just can't seem to get over. The wound starts to seep again because you couldn't leave it alone for some reason. What's the answer?
Scripture gives us a clear road to recovery.
Love. Jesus said to His disciples in John 15:12 "This is My commandment, that you love one another as I loved you." This is a specific Love to a specific group. As we follow Him, we are to love one another as He has loved us. There is no greater expression of His love toward us than that He has forgiven us. The Bible says in 2 Cor 5:19 that God was not and is not imputing our trespasses against us. God's not holding your past against you but has in Christ completely forgiven you so that if you have received Christ as your Lord, you can stand before Him as if you have never done anything wrong. That is complete forgiveness.

Forgive.

Jesus said in Mark 11:25 "And when you stand praying, if you have anything against anyone, forgive it, so that your Father in Heaven may also forgive your deviations" LITV. The word forgive here in scripture literally means to send forth, to forsake, lay aside or yield up. You probably have heard people say "I forgive them but I can never forget" but that can not be true. To truly forgive means that when those thoughts come up, not only do you not talk them out but you intentionally cast them down and purposefully not think on them. You choose to forsake the hurt. You choose to lay aside the injury. You choose to forgive

Turn your mouth around.

Instead of rehearsing the past hurts, next time the opportunity arises to talk about the hurt, don't do it! Make a decision that you will not continue to rehearse the past and scratch the wound back open. Instead, choose words of love, kindness and forgiveness. Intentionally say good things about the person who hurt you. Ask God to guide you. He will give you words to say.

Walk in wisdom.

Just like in woodworking, I learned the hard way that I need to pay attention to my actions and the potential for accidents and trouble. I need to look down the road and consider the results of my actions and words. If I don't want people to be offended, then I need to make sure I'm not offensive. The easiest way to get past a physical or emotional injury is to simply not have one.

"Forgiveness is the fragrance that the violet sheds on the heel that has crushed it." 
― Mark Twain
When you find yourself in the thick of it though, remember, walk in love, walk in forgiveness, turn your mouth around and finally, walk in wisdom to avoid trouble in the future.
When true forgiveness is present, it shows us that real love is also present because love is shown in forgiveness. It is the hallmark that God is on the scene.
"Forgiveness is not an occasional act, it is a constant attitude." 
― Martin Luther King Jr.
I want to encourage you this week to examine yourself & look for pockets of unforgiveness in your heart. Don't be easy on yourself. Are you holding a grudge? Are there things that you haven't let go of? Make the choice this week to forgive. Don't let your hurt contaminate any more of your future. Choose freedom.