You decide what kind of man you are going to be. When the ink dries on the story of your life, it is going to reveal that you were the one behind the wheel. You were the one making all the choices and determining the direction in your life. The important thing for you to realize while your story is still being written, is that the tools are in your hands to build yourself into the man you should be. You're going to have to be intentional about your life though. You must decide for yourself what you will allow and what you will deny to exist inside of you. These choices are yours alone. As Jesus said – A good man, out of the good treasure of the heart, brings forth good things; an evil man out of the evil treasure in his heart will bring forth evil things. It therefore becomes very important for us to examine what we're allowing to get inside us.
When I was in what was then called Jr. High School, a new kid started mid year. I realized that he was walking home the same way I did, so we began to talk and I found out that he lived less than a block away from me. As I began to spend more time with him, I learned that he was one of five kids. His family had four boys and a sister who was the eldest. I didn't see his mom very often because she was always working, but I did see his dad all the time because he wasn't. As I think back on it, all the years I knew my friend, his dad never worked. He just smoked cigarettes, drank beer & watched TV. My friend and his brothers didn't have a very good example of how to be a man…and it showed. While it could be said that they were not the best boys, it could be said that none of us were the best boys. We were all ornery and sometimes it seemed like we were the poster children for really bad ideas.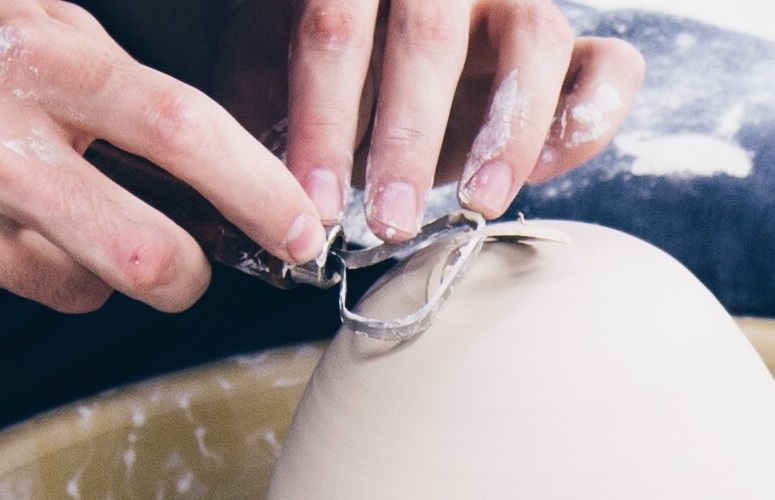 Around the same time, I had another friend that I hung around with. His dad was an executive in a large manufacturing company and his mom was a home-maker. They lived in a pretty nice house and he had all of the things that he needed to be comfortable. As I think about it now, his parents really cared about him and it seemed that they did a lot for him. He was the middle child and the youngest of two sons. This kid was the crowned prince of trouble though. He was constantly rebelling and doing his absolute best to ruin his own future. The thing is, as far as I could tell, he had a great example in his dad. His dad got up everyday and took care of business. I looked up to his dad and respected him.
Years later when I was in Bible School, one of my instructors said that it didn't matter if you came from a broken home, or if your dad had abandon you, if you fully trust God to make up the difference, you will not be deficient. The second he finished that statement, the young man next to me spun around in his desk, looked right at me and declared, I want to say it again, he declared it to me. "I am not deficient!". I believe this was a defining moment in this young man's life. Hearing what the instructor said really ministered to his heart and it was apparent that most of his life, he lived with the believe that because his dad had left him, he was in fact deficient. I immediately identified with him because for years and years I too felt deficient. I felt like I was disadvantaged and because of my station, I was less than everyone else.
There are so many things that are directly affected by an absentee father. There are so many dysfunctions that usually arise in the lives of children who's fathers have kicked them to the curb. As they grow up, many will use this as their primary excuse to act pitiful and not try to better themselves.
Truth Bomb Dead Ahead!
I DO NOT BELIEVE that failure in life can be completely blamed on a poor or absentee father. There is more at work here than the example your dad gave you, and I am living proof that you don't have to be deficient. You don't have to stay down. The quality of a man can not be fully attributed to whether or not he has a good, bad, present or missing father.
The longer I live, the more I'm convinced that the truly healthy family is the exception and not the rule. There's drama and weirdness in every family. In some cases, people are just downright bizarre. If this were a good excuse to live a pathetic life, most of us could use it. But it's not. So many people have allowed situation, station and circumstance to define who they are. I have seen young men time and again blaming dad, mom, girlfriend, company, economy, government for their unhappy life. They see themselves being held down and just not being able to land a break.
"Take a good look at where you are. If you don't like where you are and want things to change, you are going to have to do something different."
Others have refused to be held back. They did not allow circumstances, station or an absentee father to define them. They reserved the right to choose their path for themselves. You can think like this too. I know because I used to think like a victim. Everything was beyond my control. I just had to play the cards I was dealt. One day I looked back at all of the "breaks" people had given me that I didn't value. Time and time again, people would do little things to help me out. Things like setting up an interview or hiring me for temporary work. I was ashamed when I realized that I was to blame for not valuing the things people were doing to help me. This is when I changed my mind and took responsibility for myself. I began to realize that God had created me on purpose and for a purpose. He has great things in store for me.
Yes, your dad may have kicked you to the curb. Yes, it may have left a world class hole in your heart. Yes, it may have taken away some of the things that would have otherwise made things easier.
Truth Bomb Dead Ahead!
It doesn't have to define you. It doesn't have to limit you.
You decide what kind of man you are going to be. I encourage you today to step out from behind all of the reasons you've been hiding behind, that have held you back. Decide today to put away victim thinking and take responsibility for your future.
Take a good look at where you. If you don't like where you are and want things to change, you are going to have to do something different. There's a saying attributed to Albert Einstein that says "Insanity: Doing the same thing over and over again and expecting different results".
Jesus is the perfect man. To find a perfect example of how we should be, we need to just look at His example. In Ephesians 4:13 we see God's plan for us. "Till we all come in the unity of the faith, and of the knowledge of the Son of God, unto a perfect man, unto the measure of the stature of the fullness of Christ:"
God's plan for each of us is to first of all, submit ourselves to the Lordship of Jesus, and then to grow up on Him. We are to grow and mature until we take on the very measure, stature and fullness of Him. Verse 15 says of us, "But speaking the truth in Love, may grow up in Him in all things, which is the head, even Christ.
Ephesians 2:10 says that each of us has a part, a function, a calling, a divinely ordained purpose and place.
You decide what kind of man you're going to be.
Be a good one.
Start today!