Many years ago a friend of mine at work had to supervise a project with a group of people he had never met before. I have no idea what went on during the fulfillment of that project but he came back shaking his head. He commented that he found it scary how easily some people would drift from law abiding to lawless when it was convenient for them to do so. Apparently he had some dishonest people in his group because among other things, they had stolen all of the toilet paper in the building.
Webster's online dictionary defines Honest as Free from fraud or deception.
Now I personally have never tried to deceive anyone…except for that last sentence…and those other times. I think as a teenager, I made it a full time job to try to deceive my mom. She was pretty hard to fool though and truthfully; I wasn't a very good liar.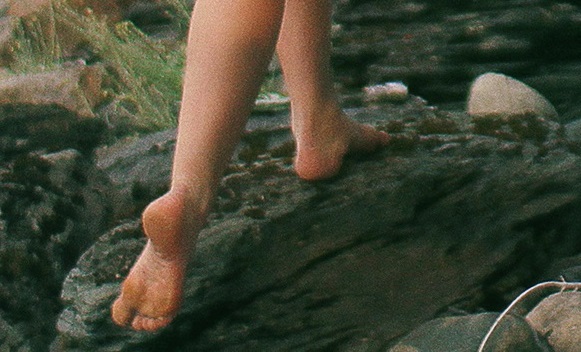 So, why is honesty so important? Why is it wrong to lie when it's convenient? After all, you may actually be sparing someone's feelings by not being honest. Right? Whether you're a Christian or not, I think there are four really good reasons for us to operate in honesty all the time.
Honesty is the fastest way to prevent a mistake from turning into a failure.  – James Altucher
Conscience. when we lie or intentionally deceive, we violate our own conscience. We may "get away with it" but inside, we know what we've done. We will live with the guilt until we either repent, or harden ourselves to it. The primary way God leads his people is with the conscience. That's why Paul the Apostle spoke so often about having a clear conscience (Acts 23:1, 24:16, Rom 9:1, 1Cor 8:7 – and many more). Hardening our hearts makes it nearly impossible for us to be led and directed by the Holy Spirit because we're used to over-riding Him by ignoring our conscience. God will even lead you if you are not a Christian. This same leading we could also call a "conviction". God will deal with your heart when you need to straighten out your relationship with Him.
Trust. Consistent honesty builds trust. Trust is an investment that we make in one another. When you are honest, the trust others put into you is well founded and in your honesty, they find safety.
Reputation. There's a person I know that, while I like them quite a bit, I don't trust them very much. On many occasions, they have left me hanging. They said they would do something and when it came down to it, they didn't follow through. I'm sure they didn't think it was a big deal, but what it did was undermine their credibility. They ruined their own word and destroyed trust. Today, if they were to promise me something, I would not fully expect them to keep their word. Because of this, I will not call on them for help because they might not be there. This matters to God too. Why would He call on someone to do something when this might be the time they decide, instead of obeying Him, to stay home, watch tv and be unfaithful.
Sowing & Reaping. The Bible says we are not to be deceived about this. God will not be mocked. Whatever you sow, you will also reap (Gal 6:7). It's important to understand that this does not say whatever a Christian will sow. It is a universal law that works for or against everyone. If you are not an honest person, you will not get honesty. If you lie and deceive, you will be lied to and deceived. On the other hand, if you make it a point to walk in honesty, you will find that people will be truthful to you too. This is a spiritual law.
I used to work with a guy who had a reputation for stretching the truth out of shape. One of my other co-workers coined the saying about him, "Take half of what he says and throw it away, then doubt the other half". While we used to laugh about this, it's really actually sad. This guy's credibility is shot.
A person's reputation goes places they haven't been yet. Very often, your reputation will either help you get through doors to amazing opportunities or it will keep you out. You decide whether you have a good reputation or not by whether or not you consistently keep your word.
Have you ever had experiences with dishonest friends & co-workers? What about honest ones? I would love to hear your insights. Join the conversation & leave a comment.