Years ago there was a Citi bank "Thankyou" rewards commercial where they were trying to express the power of "Thank You". In the commercial a woman told a man that she loved him. He hesitated and a heart breaking look washed over her face. He finally replied with "Thank You!" and she, with a surprised and joyful look said "Really?" To which he responded "I mean it!". The commercial ended with a happy note as Citi bank showed you how a heart felt "I love you" could be adequately answered with "Thank you" and a broken heart crisis was affectively averted.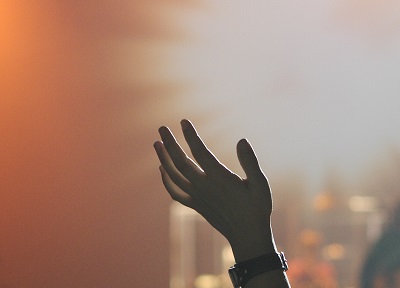 Too many times I have found myself in situations and I am acting by rote. It's almost as if I'm just performing by basic muscle memory. My mind is barely involved and my heart is no where to be seen. I am running on autopilot. Years of habit have kicked in and allowed me to mentally "step out" for a minute. I have noticed recently though, that it seems to be in areas that matter.
"What is uttered from the heart alone, Will win the hearts of others to your own."
Johann Wolfgang Von Goethe
We are creatures of habit and when we face situations over and over again, we learn what behavior is appropriate for these situations and we respond appropriately. When we first encounter these situations, we think about what response is needed and we choose carefully how to act or what to say. As time wears on though, we learn what response the situation requires and render it as needed. We can do this so often that the meaning behind the action or the word can become quite meaningless. It's just what we do…in that situation. It's just what we say…when that comes up.
I Love You Too! I say this with ease when I'm talking to my wife, my children, my mother or most of my relation. I have noticed though that sometimes, I need to step back and take stock of what I'm actually saying. Many times I have said this and it was just the appropriate response, but I don't ever want to say this and not mean it.
As a man and a Christian, I believe in the power of my words. I know that my words matter and that with my words I am authorizing and restricting things, people and events in my life. Words represent and carry the contents of the heart. It's with our words that we promise and it's with our words that we make covenant. Our words are the audible expression of our hearts. They are precious and they are immeasurably important. We should never waste them. Our words can both break or mend hearts.
Our words are how we authorize God to work in our lives. Did you know that? In Malachi 3 The Lord told the priests that their words were stout against Him. They were complaining about having to serve Him. Jesus said in Matthew that with our words we would be either justified or condemned (Mat 12:37). Our words matter.
It's so important that when we are using important words, that we also have our heart behind them. When I tell my wife and children how much I love and adore them, I don't ever want them to go away without truly understanding that my whole heart is behind my words and that I truly mean them.
"When pure sincerity forms within, it is outwardly realized in other people's hearts." ― Lao Tzu
It's that way with my Lord sometimes too. I find myself saying things in prayer and it's just "what I do". I don't want my relationship with Him to be that way either. I want to always be fully present with Him. When I say I love Him, I want it to always come from the very depth of my heart. I never want to just "Phone it in". I remember Pastor Keith Moore saying on a recorded message one time that the Lord ministered to him in a time of prayer and said "If you are not enjoying our time together, don't think that I'm enjoying it either". The Lord wants a relationship with us where our hearts are involved, because His heart is involved. He loves us with all His heart. He desires for our times together with Him to be full of love, full of heart and very meaningful. Sometimes we allow our relationship with Him to grow a little stale. We say things but our heart is not in them. Our relationship with Him may not matter to us as much as we say it does. Let me let you in on something though. It matters to Him. It mattered so much that He fully gave Himself for us. But it didn't end there. It continually matters to Him…even right now. He takes His relationship with you so seriously that when He gave Himself, He never took it back. His giving of Himself is not over and will not ever be over.
The Good News Bible says it this way
Heb 7:25 And so he is able, now and always, to save those who come to God through him, because he lives forever to plead with God for them.
He is forever our High Priest. It is through Him and by Him that we have access to this Life, to this Love, to this God, who is Love.
This week I invite you to take stock of where you are in your relationships with your family and the Lord. Have you been fully present? Set aside some time this week to reach out to your family to tell them how much they mean to you and really mean it. Take some time in prayer this week and purpose in your heart to spend some quality time with Him. When we humble ourselves before Him, He shows up in His heaviness.
If you don't have a relationship with Him and want to know more, Click Here.
Thank you for reading what the Lord puts on my heart to write. If this has helped you in any way, I'm so glad. I appreciate you more than you know. If you think this can help others, I want to encourage you to share it. I want to be a good steward of what the Lord has put on my heart and I want it to reach and help as many people as possible.