Several years ago we started a subscription to a popular satellite T.V. network.  Included in our initial subscription were a couple of premium channels.  They were a value added bonus for signing up that we would later need to start paying for if we wanted to keep them.  The night our subscription began, I sat down and started flipping through the channels only to discover that we had ALL the channels.  From what I could gather, apparently the satellite company had to install a block in order to keep the subscriber from receiving certain channels and they had not done that yet.  I began surfing through all the new stuff.  You don't want to settle on anything until you have seen everything that's available.  You don't want to start something you would probably enjoy only to find out that you missed something that you might have enjoyed more.  As I was surfing along, I started running across channels I did not need to see.  I'm a man.  Men are visually stimulated when it comes to sex.  There are a lot of things that I can see and it might not ever register in my mind that I saw it.  There are other things that I can see for just a millisecond and I am consciously aware immediately that I saw it.  The naked female form is one of those.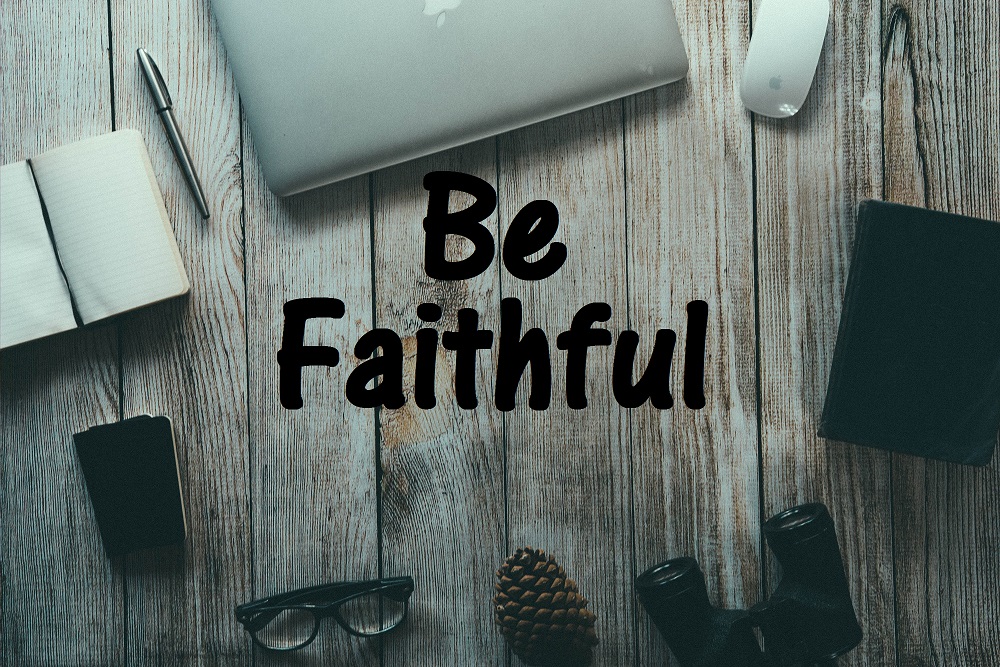 As I was bouncing through the channels, I ran across several in a row that "Snagged" my attention.  I got up, went to my wife, handed her the remote and told her to put a parental block on everything that was rated R and above, and that she was to be the only one who could unblock any program.  If I needed to see something, I would come get her to unblock that program.  We needed to keep that block on the TV for a few days because it took that long for the satellite company to block those channels.  That did two things.  It removed access and created oversight.  I know that for the most part I probably would have been fine, but I am not deceived.  I also know that I get tired and I would be a fool to think that I would not be tempted.  The simple answer was to create accountability.  There were a couple of times before the satellite company put the blocks in place that I had to go ask my wife to unblock a show, but by doing this, she was made aware of what I was watching and could question any of the programs.
While the Internet is a truly remarkable tool, It is also shark infested water.  While there are those out there who don't see the harm in pornography, in reality, it corrupts our thinking toward the opposite sex and is actively destroying marriages all over the world.
In order to break free and stay free of the traps of pornography in this digital age, you have to first and foremost want to be free.  If you don't really want to, or don't really see the need, then any measure that someone else tries to force on you will not be successful.  However, If you're serious about it, here are some practical, actionable steps that you can take.
Remove internet access from your home. While this may seem a little drastic, it's really a matter of how serious you are and whether or not you have help at home.  Accountability really helps in this fight but if you live alone you may need to restrict your internet access to the public library.
Get the computer out in the open.  There was a time that I set my laptop on an end table in our living room and that was the primary place I would use it.  This gave me automatic oversight because everyone else frequented that room, and no one could do anything questionable on that computer with out running high risk of being caught.  I also did it so that my wife could see that I was serious about oversight and that I was willfully submitting to her accountability.  It also gave an example to my daughters of a dad who was practicing what he preached.
Have a "Barge In" policy.  We have an office in our house.  It's a converted bedroom.  This is where the desktop computer is.  It's the most powerful computer in the house so I use it for stuff that's heavy on graphics like video editing.  I have always told my wife and daughters that if I'm in the computer room with the door closed, they have the right to enter without knocking.  I want that for me and for them.
No Net after Nine.  I heard a statistic in Bible school that most men are tempted to view pornography between the hours of 10 & midnight.  If you have struggled with this and seem to fall over and over again, make a rule for yourself that you will not get online after 9 p.m.   It's much easier to avoid the temptation if you don't go near a computer.
Get an accountability buddy.  Ask the Lord to lead you concerning this.  It's important that this person be someone you can truly trust.  Someone who is available and will help you with out judging or condemning you.  In order for this to be effective, you must make a solid decision to be honest with them.  It's really pointless without honesty.
As you can see, the problem is not really the internet.  The real problem is isolation.  The enemy is always more affective in any temptation when he can get someone isolated and away from accountability and positive influences.  Just remember. Real freedom comes from a change of heart, not just a change of habit.  When porn is kept secret, it's being protected.  Only when your heart is right and you really want to be rid of it will you make the choice to drag it into the light, become accountable and submit yourself to oversight.
If your serious, God can help.  Ask Him to show you what you need to see and to teach you what you need to know.  He will.  He's faithful!  If you're not sure about where you stand with God, I've created a pdf explaining all that God has done to reach you and how He has given you open access to Himself.  You can download that PDF by clicking here.  I've also created a short video to explain what to do and walk you through the process.  You can access that video by clicking here.
To learn more and to get additional help with porn addiction, please check out the sites below.
http://www.xxxchurch.com/
http://www.covenanteyes.com/
http://www.fredstoeker.com/
I just want to take a minute and thank each of you who reads and participates in my blog.  I appreciate you all more than you know.
I have struggled recently to post consistently because of my job demanding so much time.  After prayerful consideration, I have decided to change my primary post day to Monday.  I have found that I have more time to prepare quality content and get more engagement when I have posted at the beginning of the week instead of the beginning of the weekend.
I would ask you again to share this if it has been helpful and if you think it could help someone else.